Course Overview
Sociology of Police will explore a wide range of scholarship focused on policing, the criminal justice system, and criminality. The course will introduce high school students to the sociological study of police, offering a critical and interdisciplinary approach. We will read and engage with sociological, historical, and legal studies (among others) on the historical emergence of police in the United States, the structure and role of police in modern society, and how policing operates as a form of social control. This course will guide students in developing a sociological perspective of policing and police power, examining the various social, institutional, and cultural forces that shape police and law enforcement and analyzing the relationship between police and social inequality in the United States. Throughout the course, we will examine various theoretical and methodological perspectives on police, social control, and criminality. The course will conclude by assessing how contemporary policing is being transformed, the growing criticisms of policing, and the future of policing and possible alternatives.
As this is an online course, you will be responsible for all material throughout the course, including reading assignments and audiovisual content, along with taking notes and preparing for exams. Synchronous sessions will be held regularly throughout the online course.
Students have the option of taking this course fully asynchronously. Please contact the Office of Pre-College Programs to make this request.
This course is open to Syracuse University undergraduates.
All students who successfully complete the course will receive a Certificate of Completion and have the opportunity to request a Syracuse University credit or noncredit transcript.
Course Objectives
Upon completion of the course, students will:
Develop a sociological conceptualization of policing and its history
Understand how policing in the United States emerged as a means of social control
Develop a social science framework for analyzing policing, police practices, and social responses to the police
Become familiar with the challenges and criticisms encountered by contemporary police and law enforcement
Understand the relationship between the police, social control, and social inequality in the United States
Become familiar with the relationship between policing and the social construction of criminality
Consider alternatives to the current design of policing and law enforcement in contemporary society
Course Information
Course Prefix and Number: SOC 200
Format: Online
Eligibility: Students must be of rising high school sophomore*, junior, or senior status – or a 2022 high school graduate.
*Rising sophomores are only eligible for the noncredit version of this course.
Credit: 3 credits or Noncredit
Grading:
Credit: A-F
Noncredit: Pass/Fail
Cost:
Credit: $2,985
Noncredit: $2,500
Program rates are subject to change and will be approved by the board of trustees. Discounts and scholarships are also available.
---
Program Information
Summer College – Online: Explore college life before stepping foot on campus! High school students can enroll in a college-level course, pursue their academic interests, and meet likeminded students in daily virtual events and activities.
---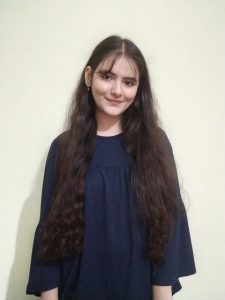 I loved the Summer College due to a number of reasons, the Pre-College team at the Syracuse University was really helpful, and the virtual orientation module answered all of my queries and fully prepared me to attend the Summer College without any hindrance. The Online course was designed in a way that students could study, learn, make friends and take part in a bunch of extracurricular activities."

— Amna M., Summer College – Online Student, 2021
---
Course Dates and Details
Program
Course Dates
Synchronous Class Time (Eastern Time)
Credit/Noncredit
Status
Summer College – Online
3-Week Session I: Tuesday, July 5 – Thursday, July 21, 2022
MTWTh*
6-7:30 p.m.
3 Credits
Closed
*July 4 is an observed holiday and students will have class on Friday, July 8 and then all subsequent synchronous class will run according to the schedule above. Class times subject to change.

---
Course Requirements
Technology Requirements
Laptop or desktop computer with a webcam and mouse
Reliable internet access
A space conducive to taking an online class (without distractions)
Required Supplies
Students should budget for required textbooks and/or supplies. A supply and textbook listing will be emailed to students before the start of the program.
Typical Day
Tentative Schedule
Students are required to attend a live synchronous class Monday through Thursday, from 6 to 7:30 p.m.
When class is over, and on weekends, students can look forward to various Summer College virtual activities to meet and connect with other students across the world. Check out our Virtual Campus Experience page for more information!
Faculty Bio
Madeleine Hamlin
Madeleine Hamlin is a PhD candidate in the Department of Geography and the Environment at the Maxwell School of Syracuse University, where she also earned her MPA. Broadly, her work examines the intersections of carceral and housing geographies in U.S. cities. A recipient of the Evelyn L. Pruitt Dissertation Fellowship from the Society of Woman Geographers, her dissertation research examines how Chicago public housing has been policed over time and the ways in which policing has shaped everyday life for low-income residents of that city. In the spring of 2021, she won a Graduate Dean's Award for Excellence in Research and Creative Work for this research. She has further conducted qualitative and ethnographic research in Syracuse, examining emerging urban renewal projects as well as housing arrangements for the formerly incarcerated. Additionally, Madeleine has a wide range of teaching experience, including for courses in Urban, Human, and Cultural Geography, as well as Environment & Society. Previously, she has worked as a Policy Analyst at a Chicago-based law and policy center, where she focused on the group's police accountability and public housing program areas, as well as an editor at an academic press.
---
Additional courses you might like…