Course Overview
What is the model minority myth? In what ways is the 'one drop rule' still significant today? What impact does a person's race and ethnicity have on their educational and professional achievements?
These questions, and others, will be addressed in this summer course. This course is designed to expose students to major sociological theories that are used to understand racial and ethnic inequalities within and outside of the United States. In so doing, we will critically examine academic journal articles, current events, books, and films about people from varied racial and ethnic backgrounds. We will also consider how other aspects of identity, including immigrant status, national origins, and social class, affect the lives of people from different racial and ethnic groups. By taking this course, students will be given the foundational tools needed to critically analyze, discuss, and write about topics related to different facets of race and ethnicity.
All students who successfully complete the course will receive a Certificate of Completion and have the opportunity to request a Syracuse University credit transcript.
Course Objectives
By the end of this course, students will be able to:
Understand and explain major theories used to explain racial and ethnic inequality
Be able to identify and describe how race and ethnicity affect a person's life chances
Gain fluency with talking about issues related to racial and ethnic inequality
Articulate how immigrant status, national origins, social class, and other forms of difference shape various groups' experiences of racial and ethnic inequality
Course Information
Course Prefix and Number: SOC 200
Format: Online
Eligibility: Students must be of rising high school junior, or senior status – or a 2023 high school graduate.
Credit: 3 credits
Grading: A-F
Cost: $2,985
Program rates are subject to change and will be approved by the board of trustees. Discounts and scholarships are also available.
---
Program Information
Summer College – Online: Explore college life before stepping foot on campus! High school students can enroll in a college-level course, pursue their academic interests, and meet likeminded students in daily virtual events and activities.
---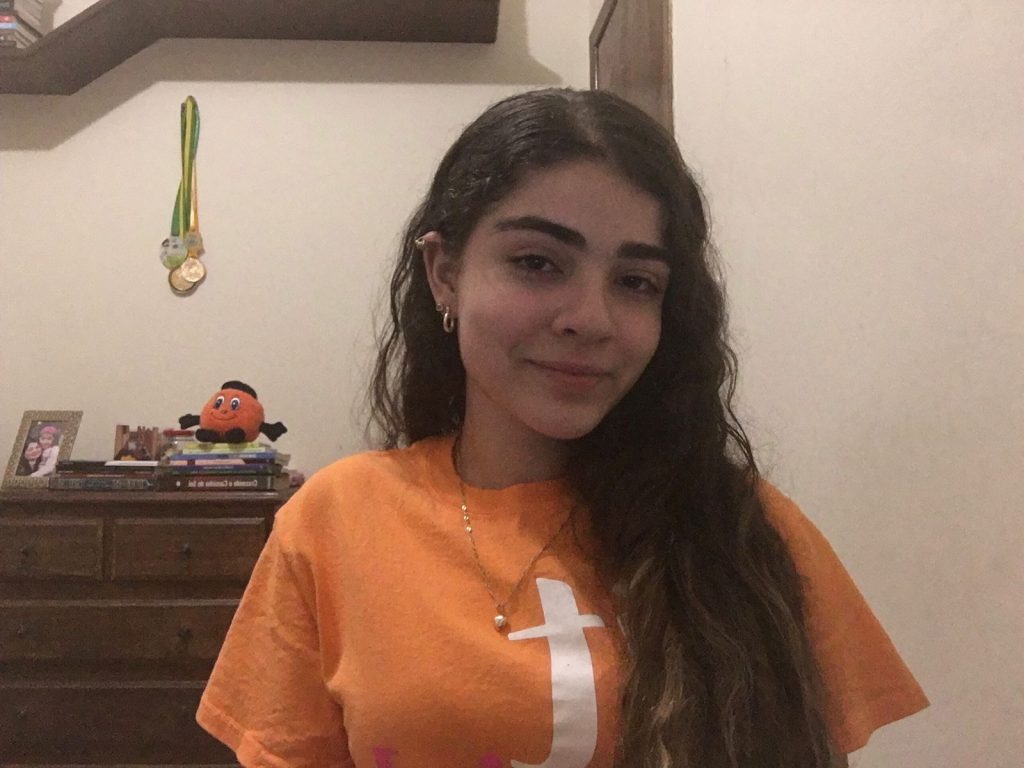 "Syracuse University Summer College was empowering in every way possible."

— Sofia S., Summer College – Online Student, 2020
---
Course Dates and Details
Program
Course Dates
Synchronous Class Time (Eastern Time)
Credit/Noncredit
Status
Summer College – Online
6-Week Session: Monday, July 3 – Thursday, Aug. 10, 2023
MW;
6 – 8 p.m.
3 Credits
Closed
Class times subject to change.
---
Course Requirements
Technology Requirements
Laptop or desktop computer with a webcam and mouse
Reliable internet access
A space conducive to taking an online class (without distractions)
Required Supplies
Students should budget for required textbooks and/or supplies. A supply and textbook listing will be emailed to students before the start of the program.
Expectations
This is an academically rigorous, college-level course. Students are expected to complete daily readings, weekly homework assignments, and two writing assignments. Students are expected to attend all synchronous classes every day, arrive on time, meet all academic obligations, and actively and constructively participate in class discussions.
Typical Day
Tentative Schedule
This class has both synchronous and asynchronous coursework. Students are expected to complete daily reading assignments prior to class. In addition, students are required to complete two writing assignments and asynchronous coursework each week. This coursework may include (but is not limited to) writing reflections on a film, analyzing a current event, or interviewing others about a topic relevant to the course.
Students are expected to attend live synchronous classes Mondays and Wednesdays from 6 to 8 p.m. EST. Students are expected to complete all coursework independently.
When class is over, and on weekends, students can look forward to various Summer College virtual activities to meet and connect with other students across the world. Check out our Virtual Campus Experience page for more information!
Faculty Bios
Dr. Adrienne Lee Atterberry
Adrienne Lee Atterberry is a graduate of Syracuse University. She earned her Ph.D. in sociology from the Maxwell School of Citizenship and Public Affairs. Her research and teaching interests include racial and ethnic inequalities, education, and parenting. She has several published journal articles and book chapters. Additionally, she has previously taught introductory sociology courses, as well as more advanced classes in qualitative research methods and the sociology of education.
---