About the Office of Pre-College Programs
For more than 60 years, Syracuse University Office of Pre-College Programs has been providing high school students with the opportunity to explore potential college majors and careers in its renowned pre-college programs. Students not only learn what it's like to be a college student, they leave the program feeling confident, enthusiastic and ready for college.
Get to Know Us
The Office of Pre-College Programs team is comprised of dedicated and caring professionals who are devoted to making all pre-college programs and courses run smoothly and effectively for students, faculty, and staff. Year-round, programs are administered by the Office of Pre-college Programs staff with help from many offices and departments across the University.
Please don't hesitate to call and leave a message at 315.443.5000 or e-mail us at precollege@syr.edu with any questions and/or concerns.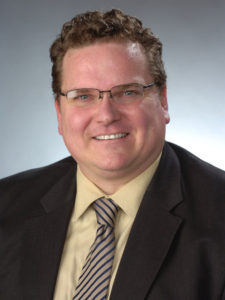 Christopher Cofer, Executive Director
Cofer manages the overall direction of Office of Pre-College Programs in collaboration with leadership from Syracuse University schools and colleges. He also supervises course development, enrollment management, and marketing and recruitment.
Cofer has been working in the pre-college space for more than 25 years. He specializes in working with faculty to create immersive, experiential, and transformational courses. He joined Syracuse University in April 2007. Cofer was acknowledged as the 2018 New York ACT College and Career Readiness Postsecondary Champion for his dedication to assisting underrepresented and underserved students in navigating their future educational and professional career. He earned a bachelor's degree in creative writing and American literature from Northern Arizona University in 1996, and a master's degree in outdoor and environmental education from SUNY Cortland in 2002.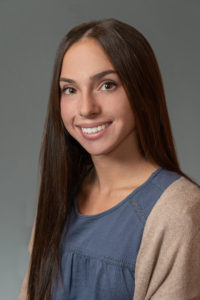 Gianna Mangicaro, Pre-College Program Specialist
Gianna's responsibilities range from processing applications to working with departments to build pre-college community through events and activities. Gianna also designs various video and media content, Summer College t-shirts, prizes, and giveaways and also manages the Summer College Ambassador Program.
Gianna graduated summa cum laude and as a Whitman Scholar from the Whitman School of Management at Syracuse University with a bachelor's degree in management 2018. While earning her undergraduate degree, Gianna worked at SU's MakerSpace Lab where she assisted in teaching the Summer College MakerSpace & 3D Printing program for three summers. Gianna started working at Summer College in February 2018. She is pursuing a master's degree in business administration from the Whitman School of Management at Syracuse University.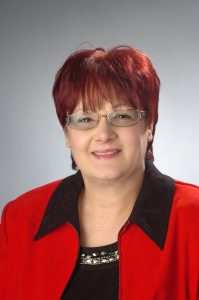 Christine Signy, Pre-College Program Specialist
Christine's responsibilities include application processing, enrollment management, and working with parents regarding student accounts. She also supports faculty with course development and delivery.
Originally from Portsmouth, England, Christine worked for Syracuse University Project Advance (SUPA) for 15 years before joining Summer College in April 2020. She graduated cum laude with a bachelor's degree in information management and technology with a minor in global enterprise from Syracuse University in 2015. In 2017, Christine earned a master's degree in instructional design, development, and evaluation from Syracuse University. She is a member of the Syracuse Alumni board and the Hendrick Chapel Quilters.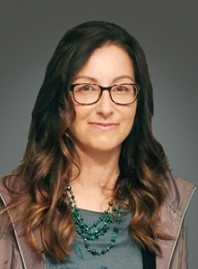 Aprille Logan, Office Coordinator
Aprille joined the Summer College team in March 2019. She responds to phone calls and email inquiries, processes applications and forms, and maintains internal databases.
Aprille graduated from SUNY Potsdam with a bachelor's degree in psychology. She was a UPK (Universal Prekindergarten) teacher and later the director of Childtime Children's Center in Syracuse. Aprille currently runs a small health and wellness business in addition to working at Summer College.


---
Get in touch with the Office of Pre-College Programs!