High school students in Summer College – Online courses have the unique opportunity to develop valuable skills and acquire knowledge from University faculty who are experts in their field. Summer College students are empowered to be independent and self-sufficient, and to seek academic support when needed. Students are fully immersed in a virtual college campus – inside and outside of their classes.
The

Online Classroom
Summer College students build meaningful connections with instructors and classmates in a collaborative and interactive virtual learning environment that emulates an in-person classroom. In 2020, the average instructor to student ratio was 9:1, which allows students to have more individualized attention, guidance, and a more personalized experience.
Pre-college course instruction consists of synchronous content in the form of live video classes with an SU faculty member or instructor. Asynchronous content may include videos, guest speakers, virtual field trips, demonstrations, and end events. Most students will access their courses and non-academic content through Blackboard, the supported Learning Management System at Syracuse University. Students will typically use Blackboard to access their coursework and submit assignments as well as complete their required asynchronous orientation to prepare them before the start of their course.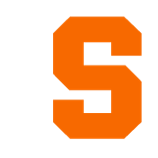 "I learned that I actually have great potential and talent within the craft, and that I have a eye for art and beauty, which I am super grateful to finally be recognized and affirmed by others about my work."

— Maximus Z., Summer College – Online Screenwriting Student, 2022
---
Levels of Academic Support
Taking a college-level class for the first time can initially be intimidating for high school students. Summer College students are encouraged to take advantage of the academic support services and individuals who are available and happy to help.
Syracuse University Academic Resources
Syracuse University offers a wealth of academic support centers and services including The Writing Center, SU Libraries, Information Technology Services (ITS), and the Center for Disability Resources who are available to help Summer College students.
Click here for a full list of online academic resources and services.
Instructor Support
All Summer College courses are taught by Syracuse University faculty and instructors. Many courses have Teaching Assistants (TAs) and Instructional Assistants (IAs) who provide additional assistance to students. Faculty and instructors are available during virtual office hours to ensure pre-college students have the help they need to be successful in their Summer College course.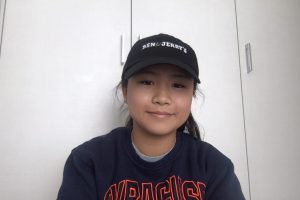 "I felt fully supported by the faculty and knew I could ask for help whenever I needed it. I met new people during the icebreakers and "meet the pets" sessions on Mondays, learned more about the schools I wanted to apply to within the college, and became even more passionate about my choice of major. This summer program boosted my confidence in myself as a student, both within my field of interest and in general."

— Nina G., Summer College – Online student, 2020
---
Virtual

Campus Life
The Summer College – Online experience wouldn't be complete without the many events and activities planned exclusively for pre-college students. Various schools, colleges, and departments at Syracuse University come together in the summer to facilitate extracurricular activities that bring students together to connect, learn, grow, and have fun.
Enrichment Opportunities
Students can gain valuable life skills and learn about the college admissions process in enrichment events and workshops hosted by various on-campus departments.
Career Prep and Skills Building
In collaboration with multiple campus departments, Summer College – Online students have many opportunities to develop academic, career, and life skills over the summer. Events may include:
Access to LinkedIn Learning Classes
Career Services: Resume Building
Financial Literacy Workshops
Leveraging Your Summer College Experience Seminar
Admissions and College Prep
Admissions events are designed to help pre-college students prepare for the college application process. Summer College – Online students have the opportunity to attend multiple sessions hosted by Syracuse University Admissions representatives. The small setting of these events allows for conversation and questions.
---
"Along with everything the classes have provided, I also loved Syracuse University Summer College for the virtual events and activities. All the trivia nights, icebreakers, community connection initiatives, games, and movie screenings allowed me to take a break and make all kinds of new friends."

— Jessica X., Summer College – Online student, 2020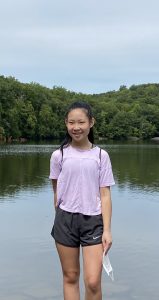 ---