Why should you attend a pre-college program at Syracuse University?
For more than 60 years, Syracuse University has been providing high school students with the unique opportunity to explore potential college majors and careers in credit and noncredit courses. Whether online or in-person, you will learn what it's like to be a college student, take a deep dive into a subject that interests you, meet like-minded students from around the world, and leave the program with more clarity about your future.
Learn What it's Like to Be a College Student
Pre-college students at Syracuse University experience a taste of what it's like to be an undergrad. All pre-college courses are taught by Syracuse University faculty and instructors, and classes are structured like real college classes (and many are real college courses with undergrad students).
Course loads can be heavy, but just like an undergrad, you will figure out how to balance school life, home life, and social activities. College is also where students learn to be their own advocate by asking for help and utilizing all of Syracuse University's resources outside the classroom.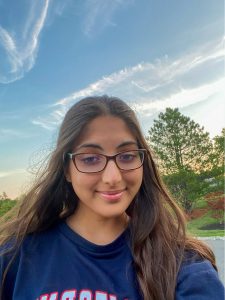 "Life changing. That is the first thing that comes to mind when I think about Summer College. I say this because it truly opened my mind up to new opportunities. The engaging classes and projects showed me that there is so much more out there and that there are so many paths in life."

Soniya S. , 2020
Gain Confidence About Your Future
Choosing a college major is a huge decision, especially when you have many interests. Pre-college students have the unique opportunity to test out a major (or two or three!) before committing as an undergrad. When you matriculate into college, you'll be ahead of your peers because of the additional confidence gained about your path.
Pre-college students at Syracuse University who successfully complete their course will walk away with a Certificate of Completion and a Syracuse University transcript. This can be a key differentiator when applying to colleges.
Before this experience, I wasn't sure if I wanted to go to college, but this has definitely changed my mind.

Elijah G., 2022
---
Make Friends from Around the World
College is about finding yourself and finding new friends, and pre-college is the same. You will have many opportunities to meet like-minded students in classes and in virtual events.
Our alumni tell us that when they put themselves out there and showed up to a workshop or signed up for a virtual yoga class, they made connections with other students and left the program with new friends. Just think, you already have one thing in common with your classmates – you are interested in the same subject!
2022 Summer College Student Demographic Breakdown:
63% Rising Seniors
31% Rising Juniors
5% Rising Sophomores
1% Graduated Seniors
4% International (from 18 countries)
96% Domestic (from 40 US states)
---