We are so excited that you are interested in applying for Summer College – Hybrid! Please ensure to view the information below. We look forward to receiving your application!
Important Application Dates and Deadlines
Applications are reviewed and approved on a rolling basis, so applying early is strongly encouraged as all courses have enrollment limits!
Students will receive an admissions decision within two-weeks of submitting a completed application.
COVID-19 Vaccination Requirements: Syracuse University will require all eligible students, faculty and staff who routinely access any Syracuse University campus location or facility to receive a COVID-19 vaccine and booster shot prior to the start of their pre-college program, or as soon as they become eligible.

For the latest COVID-19 updates, view the Syracuse University Stay Safe page.
How to Apply
Consider your interests and review our Summer College – Hybrid course offerings! Select your course(s) of choice and ensure you can attend the required synchronous class time. Be sure to review the cost and aid information as well.
Use the name of the student when creating the account (not the parent) and provide an email address that is checked regularly. This will be the primary mode of communication. After you establish your account, you will be required to click on the link in a confirmation e-mail sent to you by SlideRoom.
Click on "Start a New Submission", then under "Category," select "2022 Summer College – Hybrid Application."
If you are being sponsored by a partner institution, you will submit the partner application that does not have the $65 fee.
---
Eligibility Requirements
Age Requirement: All students must be ages 15 or over by their move in date. For example, as the course begins on July 3, they must turn 15 before July 3.
Grade Level:

For our noncredit courses: Students must be of rising high school sophomore, junior, or senior status or a 2022 high school graduate* for noncredit courses.
For our credit courses: For credit-bearing courses, students must be of rising junior or senior status or a 2022 high school graduate*.

*Graduating seniors are only able to apply if they are not attending Syracuse University in the fall as a matriculated student.
GPA: Students applying to Syracuse University Summer College – Hybrid are expected to be in good academic standing with a minimum cumulative GPA of 3.0 (on a 4.0 scale).
A Completed Application! See requirements for our application below under the Application Checklist.
---
Application Checklist
A completed application for Summer College – Hybrid includes (click the + to view details):
This includes biographic, demographic, and school information as well as your parent and guardian information.
Complete one essay response in 250 – 500 words. There are three prompts to choose from including:
Do you have a background, interest, or talent that is especially meaningful? If so, please tell us about it.
Discuss an accomplishment, event, or realization that sparked a period of personal growth or a new understanding of yourself or others.
Reflect on a time when you questioned or challenged a belief or idea. What prompted your thinking? What was the outcome?
These may be unofficial or official, and must include at least one full year of grades. If you are a rising sophomore (current freshman) and do not have a full year of grades, please include your most recent report card with all grades from high school thus far.
This can be from a teacher, school counselor, or coach. The letter of recommendation addresses the applicant's maturity, self-discipline, and potential for success in a college-level coursework. We recommend attaching a letter of recommendation if you do not meet the GPA requirement. This recommendation can be sent up to a week after the application has been submitted. Recommendation letters from family members are not accepted.
The application fee is non-refundable and covers the cost of application processing.

Note that this fee is waived for students who are being sponsored by a partner institution.
---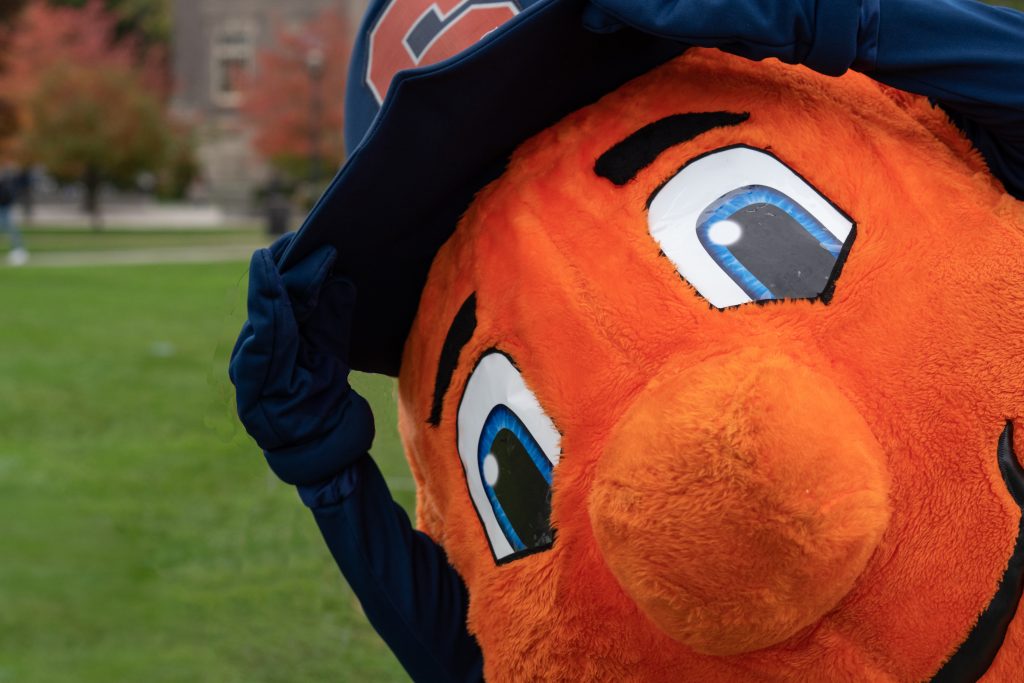 Ready to apply?
Begin your application today!
---