Course Overview
This course explores the intersection between the social world and the individual life by raising sociological thinking. Sociological thinking allows us to understand how social, economic, and cultural forces exist to shape individual identities, how social inequalities are produced, reproduced, and challenged, and how the social world is constructed and individuals live in it by making meanings, interacting with other individuals, families, communities, and the wider society, whereby shaping the world.
Toward this end, the course focuses on social structures of class, gender, race, ethnicity, disability, that produce differences as social categories. The course will examine not only the social structures of differences but also processes, institutions, and individual behaviors, roles, and relationships that translate differences into social inequality.

Throughout the course, students will develop and apply sociological imagination:
"The sociological imagination enables us to grasp history and biography and the relations between the two within society… [T]hat imagination is the capacity to shift from one perspective to another… It is the capacity to range from the most impersonal and remote transformations to the most intimate features of the human self – and to see the relations between the two" (C. W. Mills).
Students will learn about fundamental sociological concepts, theories, and apply those to analyze the social world, and locate our own self in the world.
This course is open to Syracuse University undergraduates.
All students who successfully complete the course will receive a Certificate of Completion and have the opportunity to request a Syracuse University credit transcript.
Course Objectives
Upon completing the course, students will be able to:
Explore why and how sociologists study the world and human behaviors by making connections between individual lives and social structures of history, political economy, and cultures.
Explore why and how sociologists study the world and human behaviors by making connections between individual lives and social structures of history, political economy, and cultures.
Understand why and how sociological knowledge is important to problematize social issues for social change.
Engage with major sociological concepts and approaches to understand the academic literature about human behavior.
Identify specific areas of study in sociology to acquire sociological perspectives on major social issues.
Analyze sociological research with skills in critical reading and in-class discussions.
Perform academic writing with critical analyses.
Course Information
Course Prefix and Number: SOC 101
Format: Online
Eligibility: Students must be of rising high school junior, or senior status – or a 2022 high school graduate.
Credit: 3 credits
Grading: A-F
Cost: $2,985
Program rates are subject to change and will be approved by the board of trustees. Discounts and scholarships are also available.
---
Program Information
Summer College – Online: Explore college life before stepping foot on campus! High school students can enroll in a college-level course, pursue their academic interests, and meet likeminded students in daily virtual events and activities.
---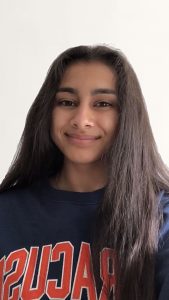 "Syracuse University Summer College provides an excellent opportunity to prepare for college and experience college-level courses. I took Sociology 101 and loved how the subject matter was presented in an engaging and interesting way. The workload was manageable while also being adequately challenging and complex; the boundaries of my abilities as a student were pushed but never overwhelmed."

—Sara H., Summer College – Online Sociology Student, 2020
---
Course Dates and Details
Program
Course Dates
Synchronous Class Time (Eastern Time)
Credit/Noncredit
Status
Summer College – Online
3-Week Session I: Tuesday, July 5 – Thursday, July 21, 2022
MTWTh*
6-8 p.m.
3 Credits
Closed
*July 4 is an observed holiday and students will have class on Friday, July 8 and then all subsequent synchronous class will run according to the schedule above. Class times subject to change.
---
Course Requirements
Technology Requirements
Laptop or desktop computer with a webcam and mouse
Reliable internet access
A space conducive to taking an online class (without distractions)
Required Supplies
Students should budget for required textbooks and supplies. A supply and textbook listing will be sent to students before the start of the program.
Typical Day
Tentative Schedule
Students must attend live synchronous online sessions Monday – Thursday, 6 p.m. – 8 p.m. For each day, they will need to read assigned readings and participate in in-class discussions. Students will need to submit their reading memos before the class time each day. Once per week, students will make a presentation of their weekly assignments. These assignments include a video summary, a book review, and the policy brief based on journal editorials. After the presentation, students will need to submit their essays after hearing feedbacks on their presentations. In so doing, their in-class participation is highly encouraged and graded.
When class is over, and on weekends, students can look forward to various Summer College virtual activities to meet and connect with other students across the world. Check out our Virtual Campus Experience page for more information!
Faculty Bios
Jeung Hyun Kim
I am a sixth-year graduate student in the Sociology Department working with Merril Silverstein. I have various teaching experiences, as an instructor, TA, guest lecturer, and teaching mentor. Importantly, my previous experience as a TA for the University College's online course in 2021 inspired me to apply for the next year's position.
I received my bachelor's degree from Yonsei University in Political Science & Int'l Relations in South Korea, Master of Philosophy in Development Studies at Cambridge University, and Master of Arts in Sociology from Syracuse University. My research focus is on aging, families, wellbeing of minority populations and their cultures. I have made several journal publications in the pertinent field to date. My dissertation topic focuses on the cognitive aging of older ethnic minority populations and family support and care dynamics with a special reference to intergenerational relationships and filial norms.
My passion to become a professor originates from my genuine joy for teaching. I was an instructor for SOC 101, which I independently designed and taught for in ways to deepen and expand students' theoretical knowledge and practical approaches to current issues covered in the lectures. Additionally, I was invited to give a lecture in SOC 281, on the topic of race, ethnicity, and families, which is the area of my expertise. Upon the completion of my TAship in each semester, I have been evaluated positively ("a dedicated TA") by the faculty. In addition, the overall evaluation from students to my performance has remained high across my classes. In my 101 recitation classes, I creatively organized and led mini-lectures, discussions, and entertaining activities. Many of my students appreciate my exam grading and essay feedbacks as they advance their studies for critical thinking. Further, I have also performed graduate-level team-teaching with strong support of professors I took seminars with. In the Summer of 2020/21, I have served a teaching mentor position to share my experiences in teaching for the Graduate School. Finally, I obtained the Certificate in University Teaching to demonstrate my passion for higher education.
---
Additional courses you might like…