Course Overview
New for 2022! PST 101, Introduction to the Analysis of Public Policy, is an introductory course to public policy. It helps you learn how to do good as a citizen and to do well in your personal life. It develops the research skills that you will use throughout your college career and the rest of your life. Throughout the course, you will complete exercises and group work to enhance your understanding of how policies are created and implemented in the United States.
This course may consist of both Summer College – Online students and Syracuse University undergraduates.
All students who successfully complete the course will receive a Certificate of Completion and have the opportunity to request a Syracuse University credit transcript.
Course Topics
Describe how public policy is implemented.
Collect primary and secondary sources on a case study project
Demonstrate effective communication skills in both verbal and written forms.
Model effective teamwork on projects.
Explain the causes and policies on urban policy problems
Course Information
Course Prefix and Number: PST 101
Format: Online
Eligibility: Students must be of rising high school junior, or senior status – or a 2022 high school graduate.
Credit: 3 Credits
Grading: A-F
Cost: $2,985
Program rates are subject to change and will be approved by the board of trustees. Discounts and scholarships are also available.
---
Program Information
Summer College – Online: Explore college life before stepping foot on campus! High school students can enroll in a college-level course, pursue their academic interests, and meet likeminded students in daily virtual events and activities.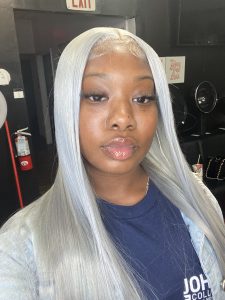 "I loved Syracuse University Summer College because it challenged me."

– Demeka A., Summer College – Online Student, 2021
---
Course Dates and Details
Program
Course Dates
Synchronous Class Time (Eastern Time)
Credit/Noncredit
Status
Summer College – Online
6-Week Session :
Tuesday, July 5 – Thursday, Aug. 11, 2022
Th
6-7:30 p.m.
3 Credits
Closed
Class times subject to change.
---
Course Requirements
Technology Requirements
Laptop or desktop computer with a webcam and mouse
Reliable internet access
A space conducive to taking an online class (without distractions)
Required Supplies
Students should budget for required textbooks and supplies. A supply and textbook listing will be sent to students before the start of the program.
Typical Day
Tentative Schedule
Students must attend live synchronous online sessions Thursdays, from 6-7:30 p.m. Eastern Time. This course is a flipped classroom experience. The students have pre-recorded lectures and guest speakers to watch during the week, and then we have group activities and Kahoot games in class to assist with assignments.
When class is over, and on weekends, students can look forward to various Summer College virtual activities to meet and connect with other students across the world. Check out our Virtual Campus Experience page for more information!
Faculty Bios
Austin Zwick- Assistant Teaching Professor and Assistant Director of Policy Studies, Undergraduate, Maxwell School
Austin Zwick is an Assistant Teaching Professor and Assistant Director of the Policy Studies undergraduate program at the Maxwell School of Public Affairs and Citizenship at Syracuse University. He obtained a PhD from the University of Toronto in Planning and an MPA in Public Finance and Fiscal Policy from Cornell University. He previously worked as a Planner for the Ontario Ministry of Transportation on plans and regulations for autonomous vehicles and other mobility technologies. His research focuses on urban policy and governance challenges arising from emerging industries with an emphasis on transportation and economic development.
---
Additional courses you might like…