Course Overview
We all live and work under this thing called "capitalism," but what is it? How does it determine nearly all aspects of our daily lives? How has capitalism changed over time? What came before capitalism and what might come after? Why are so many poor while so few are extremely rich? Why are jobs getting worse? How come debt is rising? Where do the everyday objects of consumption come from? Why do some geographical places/regions have more wealth than others? What caused the financial crisis of 2008 and how has the COVID pandemic shifted the economic landscape? What should be the role of the state in regulating a capitalist economy? How does capitalism produce racism, sexism, and xenophobia?
These are the sorts of questions we will explore in this class. We will examine the geographies of finance (including the 2008 financial meltdown), industrial production (including the industrialization of China), and consumer culture. We will pay particular attention to the consequences of these integrated capitalist geographies for people and societies in a variety of contexts. The goal of this class is to begin to think critically about the processes underlying global capitalism. You will learn key concepts used to understand capitalism as not only an economic system, but also a political, cultural, and geographical system. You will not only be asked to demonstrate that you understand these concepts, but also, that you are developing your own unique perspective for explaining how capitalism works.
All students who successfully complete the course will receive a Certificate of Completion and have the opportunity to request a Syracuse University credit transcript.
Course Objectives
From this course, students will be able to:
Comprehend the economic dimensions of their lives
Explain how and why capitalism functions as it does
Understand the economic causes of inequality and social oppression
Situate capitalism historically and geographically
Appreciate how capitalism affects ideas and culture
Know how capitalism started and consider how it will end
Course Information
Course Prefix and Number: GEO 273
Format: On Campus (at Syracuse University)
Eligibility: Students must be of rising high school junior or senior status – or a 2023 high school graduate.
Credit: 3 credits
Grading: A-F
Cost:
Residential: $4,535
Commuter: $3,590
Program rates are subject to change and will be approved by the board of trustees. Discounts and scholarships are also available.
---
Program Information
Summer College – On Campus: Experience what college is really like: take a college-level course, live in a residence hall, have meals with friends in a dining hall, and participate in activities and events on campus.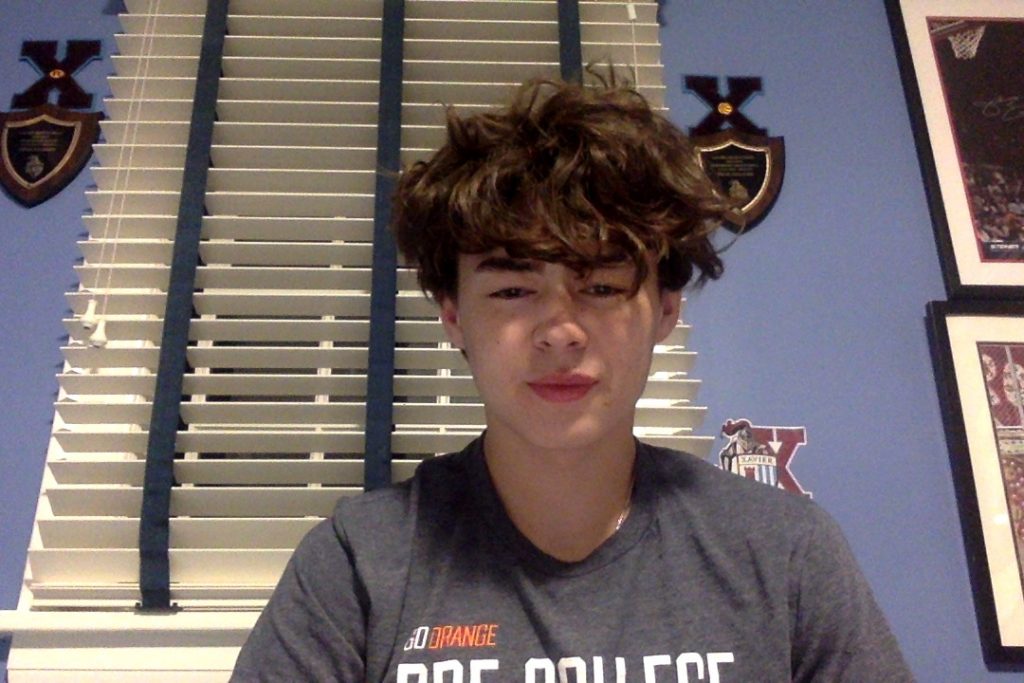 "I feel like I am ahead of the game coming into college and am very grateful for being able to take this class."

-Denis K., Summer College – Online Student, 2021
---
Course Dates and Details
Program
Course Dates
Class Time (Eastern Time)
Credit/Noncredit
Status
Summer College – On Campus
2-Week Session III: Sunday, July 30 – Friday, Aug. 11, 2023
MTWThF;
9 a.m. – 1 p.m.
3 credits
Closed
Class times subject to change.
Required Materials
Required Textbooks
Click here to purchase your required textbooks from The Campus Store!
Please note, students are responsible for acquiring textbooks for this course. You will not be able to properly participate in this course if you do not get the proper materials. We strongly encourage you order your books to be picked up from The Campus Store, so that you can stop by and pick them up on your move-in day.
*If you are a sponsored student, you do not need to purchase your textbooks.*
Typical Day
Tentative Schedule
Students are required to attend class Monday – Friday from 9 a.m. – 1 p.m.
When class is over, and on weekends, students can look forward to various Summer College – On Campus activities to meet and connect with other students! Check out our On Campus Experience page for more information!
Faculty Bios
Brian Hennigan
Professor Brian Hennigan was born and raised in a working class neighborhood in west Phoenix, Arizona. He dedicated most of his time outside school and work to reading about politics and playing competitive youth soccer. After graduating high school, he relocated to Tucson, AZ where he attended the University of Arizona to study history and Latin American Studies. As soon as he received his bachelor's degree, Hennigan returned to Phoenix and joined Americorps.
There, he worked for a year in a homeless drop-in center assisting those forced to live on the street access basic needs, jobs, and housing. While doing this work, Hennigan confronted how the geography and rights of homeless people were systematically constrained through laws against sleeping, sitting, or even standing in public spaces. Essentially, these laws criminalized homeless people's existence. This raised an urgent question: Why does society accept and reproduce poverty while doing so much to criminalize and stigmatize poor people?
This question compelled Hennigan to attended Syracuse University. Drawing from his time in the drop-in center, Hennigan's master's thesis provided the first in-depth and critical account of a then-novel and widely popular housing program for long-term homeless individuals called "Housing First." Drawing from this research, Hennigan wrote or co-wrote four journal articles published in Urban Studies, Urban Geography, Antipode, and Progress in Human Geography. Just last year, Hennigan received Honorable Mention for the Albert Szymanski-T.R. Young Marxist Sociology Graduate Student Paper from the American Sociological Association. He later published a shortened version of this article on the ASA's Marxist Sociology Section's blog, which was one of the most-read entries of 2019.
After earning his master's degree, Hennigan remained at Syracuse to complete his doctorate. There, Hennigan undertook two distinct research projects. I first I undertook a collaborative research project with sociologist Gretchen Purser. Deploying ethnographic methods, our research revealed the inner-workings of four "job readiness" programs required of welfare recipients in Syracuse, NY. Regularly drawing upon and reproducing gender- and race-based stereotypes, each program sought attitudinal reform by teaching "soft skills," thus urging individualistic explanations of inter-generational poverty while obfuscating the gendered and racialized prejudices within a degraded and degrading labor market. Thus far, Hennigan and Purser have published four articles from this research and are in the early stages of publishing a book from this research. Drawing from this project, Hennigan was honored as the runner-up for the David E. Sopher New Scholar Award within the Geography of Religions and Belief Systems Specialty Group.
Hennigan's second research project was the basis of his doctoral dissertation, of which he defended this past May with distinction. In it, he shifted from analyzing the production of the working class and the regulation of the poor to investigating how working class people make sense of their own economic plight. In The Poverty of Simplicity: Austerity, Alienation, and Tiny Houses, his dissertation examines how the working class adapts to the apparent twilight of the American Dream: homeownership, mass consumption, and transgenerational wealth. Though regularly depicted on reality television as a low-stakes fad purely for the well-to-do, the popularity of "tiny houses" reflects the degradation of working class life wrought by neoliberal policy and then punctuated by the Great Recession.
---
Other courses you may be interested in…