Course Overview
In this course, students will learn about cities and distinctive patterns of urbanism in the contemporary era of globalization through a world regional approach. As a majority of the global population is now urban, and as our daily lives have become dependent on global connections and flows made possible by cities, learning about contemporary urbanism in regions around the world is paramount to better understanding our individual and collective roles on planet Earth.
To achieve this understanding, GEO 105 focuses on contemporary trends with a rich array of case studies, and introduces students to key concepts in human geography, specifically at the intersection of urban, political, and cultural geography. Contemporary developments in the world's regions will be selectively drawn upon to illustrate concepts from the course texts and lectures. Reading a substantive newspaper or magazine, such as The New York Times, The Guardian, the Economist or the BBC News would help to acquire (or develop) knowledge of global locations and current events, which will be discussed in the course.
All students who successfully complete the course will receive a Certificate of Completion and have the opportunity to request a Syracuse University credit or noncredit transcript.
Course Objectives
From this course, students will be able to:
Become familiar with major trends of urbanization from a global perspective
Identify major geographic themes and urban geographic concepts
Explain patterns of social and spatial connections and division at multiple scales
Describe regional differences in urbanization
Improve written and oral communication skills
Articulate the relevance of geographic concepts to individual interests and research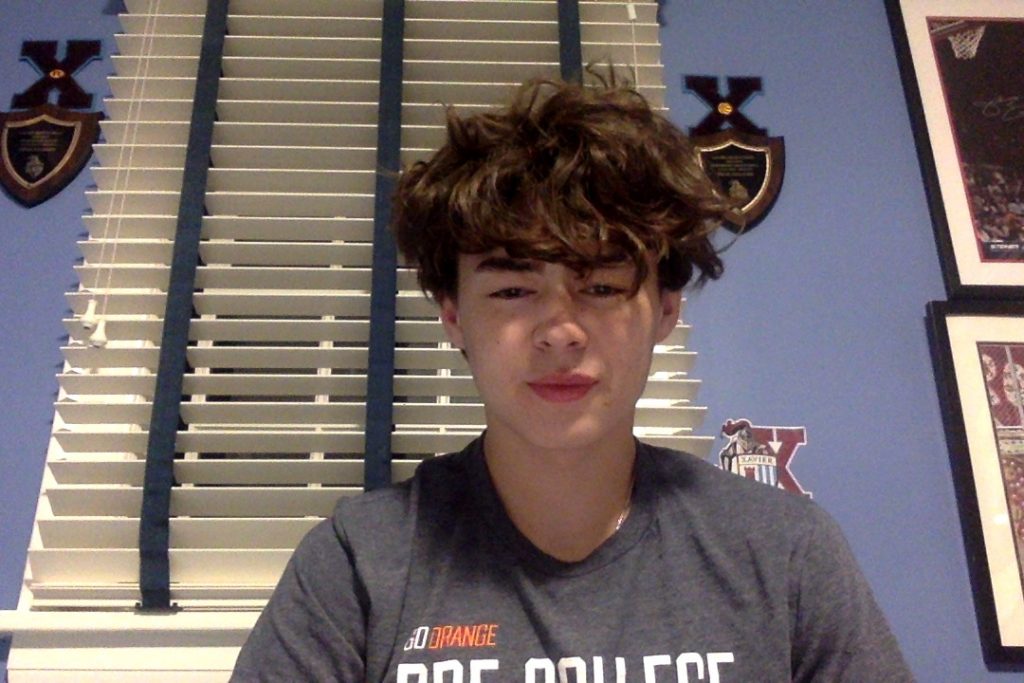 "I feel like I am ahead of the game coming into college and am very grateful for being able to take this class."

-Denis K., Summer College – Online Student, 2021
Course Information
Course Prefix and Number: GEO 105
Format: On Campus (at Syracuse University)
Eligibility: Students must be of rising high school junior, or senior status – or a 2022 high school graduate.
Credit: 3 credits
Grading:
Cost:
Residential: $4,385
Commuter: $3,530
Program rates are subject to change and will be approved by the board of trustees. Discounts and scholarships are also available.
---
Program Information
Summer College – On Campus: Experience what college is really like: take a college-level course, live in a residence hall, have meals with friends in a dining hall, and participate in activities and events on campus.
---
Course Dates and Details
Program
Course Dates
Class Time (Eastern Time)
Credit/Noncredit
Status
Summer College – On Campus
2-Week Session II: Sunday, July 17 – Friday, July 29, 2022
MTWThF;
9 a.m. – 1 p.m.
3 credits
Closed
Class times subject to change.
Course Requirements
Supplies
Students should budget for the cost of textbooks and supplies.
Typical Day
Tentative Schedule
Students are required to attend class
9 a.m. Attendance: Since this is a two week course, attendance at every meeting is mandatory. Roll will be called each morning at the beginning of class. Because of the course's time frame, missing one class day is equivalent to missing one week if the class were held during the regular semester.
9:05-10:15 a.m. Instructor Lecture: There are two assigned readings per day: one to prepare you for lecture (i.e., the Lecture Reading) and the other that will form the basis of a discussion (i.e., the Discussion Reading). Both will have an associated reading guide that will be submitted each day to demonstrate that you have attempted to engage the reading material and are prepared for class.
10:15-10:30 a.m. Break
10:30-11:30 a.m. Go over Lecture Reading and Lecture Reading-Guide
11:30 -11:45 a.m. Break
11:45 a.m. – 1 p.m. Go over Discussion Reading/Daily Exercise/Discussion Reading-Guide: During this time students will engage in classroom discussion and group activities regarding the discussion reading, and go over the Discussion Reading-Guide.
During discussion, participation is crucial. Participation is more than physically being in class. Since we are a small group, you are expected to be engaged. This means participating in discussions, working collaboratively in groups when appropriate and coming to class prepared.
Exams: There are two take-home exams – one at the end of each week that will cover that week's topics. The second exam is not cumulative and will be submitted electronically.
When class is over, and on weekends, students can look forward to various Summer College – On Campus activities to meet and connect with other students! Check out our On Campus Experience page for more information!
Faculty Bios
Jared Whear
Jared Whear is a doctoral candidate in the Department of Geography and the Environment at Syracuse University. He is a human geographer whose teaching and research interests explore the intersections of environmental justice, social movements, and economic geography. His current research project investigates issues of environmental justice and governance surrounding the logistics industry–and the communities adversely affected by it–in inland North America. He holds an MA in Geography from the University of Missouri, and a BA in Geography from Humboldt State University. In his free time he enjoys hiking, road trips, exploring new places, and playing/watching live music.
---
Additional courses you might like…