Meal Plan Information
Residential students are allotted a meal plan with 19 meals per week
Commuter students are provided with a meal plan for daily lunches (5 meals per week)
The first meal for residential and commuter students is dinner on the Sunday of move-in and orientation.
Eating on Campus
Summer College – On Campus students will be dining in Ernie Davis Dining Hall, named for Syracuse University's Class of 1962 football legend. Ernie Davis was a two-time All-American college football selection and first African American to win the Heisman Trophy (1961). USA Today ranks this dining hall among the best college/university dining halls in the nation. It provides options for a diverse student population, including a salad bar, Sbarro pizza, a wrap and sandwich bar, vegan and gluten-free stations, and an entrée station. There is also a hot entrée bar with stir fry, make-your-own pasta, and omelets. Ernie Davis Dining features QR codes that offer dietary information through a smart phone app.
For the fourth year in a row, Syracuse University's dining centers have received an A+ rating from PETA (People for the Ethical Treatment of Animals). Read more about this esteemed recognition here.
Ernie Davis Summer Hours:
Monday-Friday:
Breakfast 7:30 – 10 a.m.
Lunch 11 a.m. – 3 p.m.
Dinner 4:30 – 7 p.m.
Weekends:
Continental Breakfast: 9 – 10 a.m.
Brunch: 11 a.m. – 3 p.m.
Dinner: 4:30 – 7 p.m.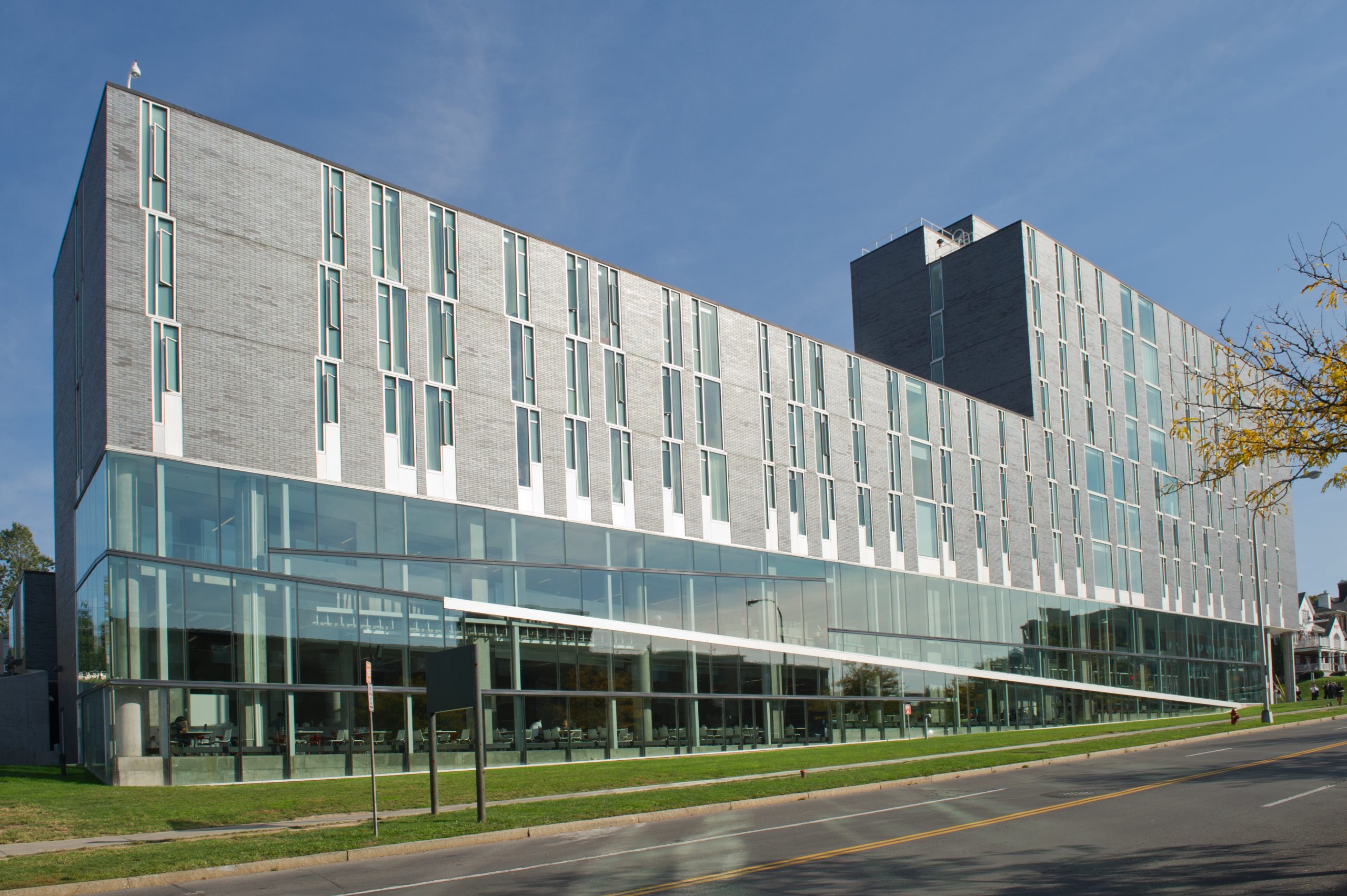 Ernie Davis Dining Location:
619 Comstock Ave., Syracuse, NY 13244
Dietary Restrictions
Do you have a food allergy, dietary restrictions due to medical reasons or religious observances, or stay away from certain kinds of foods? For questions regarding special dietary needs such as food allergies, vegetarian and vegan, issues, or general nutrition questions pertaining to your meal plan, call Ruth Sullivan, MSEd, RDN, CDN, at (315) 443-9884 or email her at to resulliv@syr.edu or mealtalk@syr.edu.
---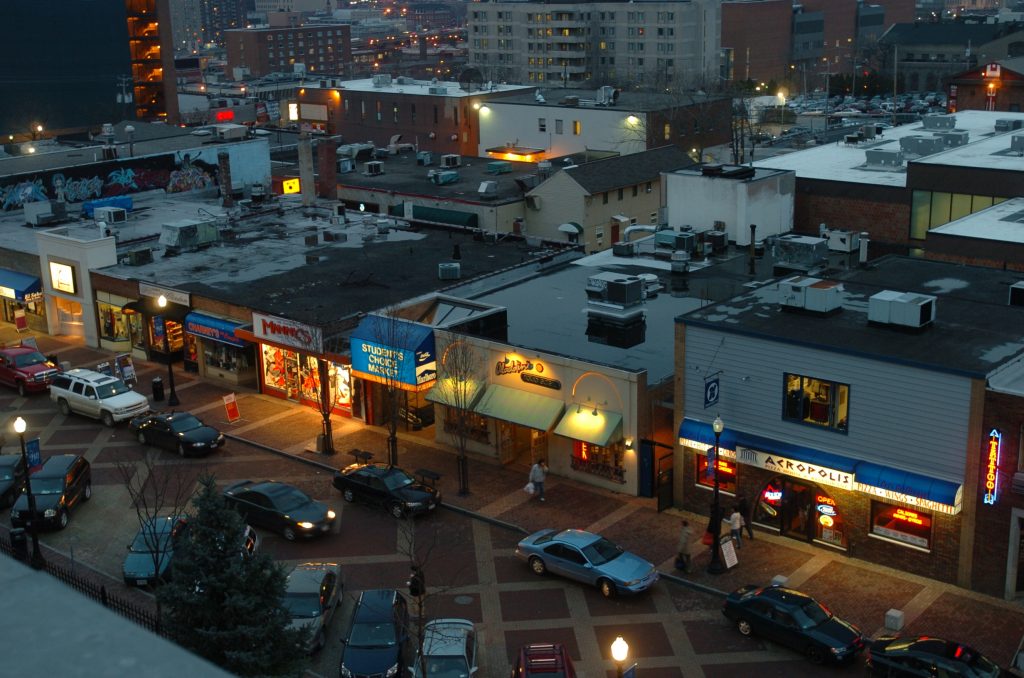 Off-Campus Dining
Students may choose to have lunch or dinner with friends off-campus. A popular area located within walking distance on the University Hill is Marshall Street. Marshall Street has many food options, including pizza, Mexican, Greek, Middle Eastern, Chinese, Indian, vegan, and Starbucks. Meal plans are not accepted off-campus. View all Marshall Street options on the Crouse-Marshall website.
---
Additional Helpful Links