Course Overview
The Summer College Industrial & Interaction Design Program is a fundamental introduction to industrial and interaction design. This course will specifically be looking at designing for the tabletop. By enrolling you will design innovative elements of the dining experience from flatware to dinnerware to stemware, all intended to create a bold vision for the modern tablescape. You will learn about design-for-manufacturing as well as breakthroughs in sustainable materials and processes that promise to shape our future. Students will also learn how these items reflect both traditional and contemporary approaches to design, as well as, how they work as a family-of-forms to enhance the dining experience.
By taking this program you will become familiar with various approaches to physical model techniques. You will also learn digital modeling in Rhino, digital visualization in Adobe Dimension, digital illustration in Adobe Illustrator, and digital image editing in Adobe Photoshop.
This program allows students to explore their interest in industrial and interaction design while providing an excellent opportunity to gain multiple skills to bolster their design portfolio. What will you bring to our virtual table? Let's start!
All students who successfully complete the course will receive a Certificate of Completion and have the opportunity to request a Syracuse University noncredit transcript.
Course Objectives
Develop fundamental skills in Industrial Design
Boost Creativity and Problem Solving
Learn multiple physical modeling techniques
Become familiar with digital design and representation software
Develop one or more portfolio projects
Course Information
Course Prefix and Number: TBD
Format: Online
Eligibility: Students must be of rising high school sophomore, junior, or senior status – or a 2022 high school graduate.
Credit: Noncredit
Grading: Pass/Fail
Cost: $2,500
Program rates are subject to change and will be approved by the board of trustees. Discounts and scholarships are also available.
---
Program Information
Summer College – Online: Explore college life before stepping foot on campus! High school students can enroll in a college-level course, pursue their academic interests, and meet like-minded students in daily virtual events and activities.
---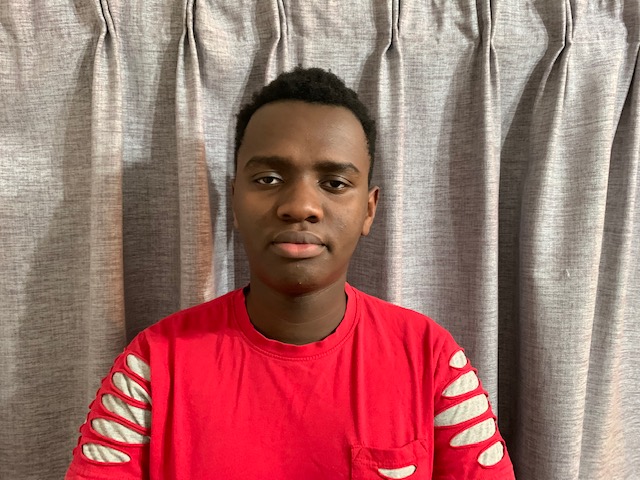 "Syracuse University Summer College – Online was a great experience for my social and academic life."

— Jayden C., Summer College – Online Student, 2021.
---
Course Dates and Details
Program
Course Dates
Synchronous Class Time (Eastern Time)
Credit/Noncredit
Status
Summer College – Online
3-Week Session II: Monday, July 25 – Thursday, August 11, 2022
MTWTh;
6:30 p.m. – 8 p.m.
Noncredit
Closed
Course times subject to change.
---
Course Requirements
Technology Requirements
Laptop or desktop computer with a webcam

Reliable internet access

A space conducive to taking an online class (without distractions)
Required Supplies
Students should budget for required textbooks and supplies. A supply and textbook list will be sent to students before the start of the program.
Typical Day
Tentative Schedule
Coming soon!
When class is over, and on weekends, students can look forward to various Summer College virtual activities to meet and connect with other students across the world. Check out our Virtual Campus Experience page for more! information!
Faculty Bios
Faezeh Tabatabaeimanesh – Instructor Syracuse University School of Design
Faezeh is currently a graduate student in the MFA in Design at Syracuse University's School of Design. She has a Bachelor's degree in Architecture and a Master's degree in Bionic Architecture. Prior to her studies at SU, she worked in the field of bionic architecture and natural structures modeling. During and subsequent to her studies, she has been engaged in various architectural activities including interior architecture, facade design, furniture design and the fabrication of decorative panels. In her recent work, she has undertaken projects that leverage her graphic design, Immersive design, and Interactive design skills. As part of her graduate studies, her research is based in the field of Biodesign which is the practice of using living organisms such as bacteria to create innovative and sustainable materials and products. She is also exploring how this research can be extended to the field of fashion design to work with biomaterials to produce fabrics that adapt to the user and are completely biodegradable.
Madelyn Minicozzi – Instructor Syracuse University School of Design
Madelyn is a graduate of the five-year intensive Industrial & Interaction Design program at Syracuse University. Her work is focused on human-centered design, strategic thinking, and her passion for design research.
Her recent work has been based in start-up culture and the power of design to address niche markets. This past year she helped launch several local and regional start-ups conceptualizing new designs for branding, marketing materials, advertisements, as well as, overall experience. This body of work includes the launching of a virtual dining experience, Dining Inside Out, which was created in response to the COVID19 pandemic in order to keep people connected while keeping restaurants, farmers, and chefs afloat during turbulent times. Dining Inside Out focuses on sensory tools, both tactile and digital to create a full virtual experience for users. Additionally, her work is experience design driven with both placemaking and urban acupuncture projects that, through structural building and installations, bring light and purpose to under-utilized urban spaces. In addition, Madelyn has a passion for environmental and humanitarian based projects and is currently working toward creating a better system for the redistribution of used goods, as well as, creating 'accessibility to design tools for all' through makerspace opportunities. Madelyn has also found herself in a variety of design educator roles, such as Industrial and Interaction Design professor of practice at Syracuse University, Summer College Industrial & Interaction Design Program instructor at Syracuse University, and most recently professor of Design & Technology at SUNY Oswego.
---
Additional courses you might like…