Course Overview
British Prime Minister William Gladstone (1868-1894) stated, "show me the manner in which a nation cares for its dead and I will measure with mathematical exactness the tender mercies of its people, their respect for the laws of the land, and their loyalty to high ideals." In this course, you will discover the ways in which funeral customs, burial practices, religious rituals, and mourning have changed over time, from the Egyptian mummies to the unprecedented outpouring of grief during the American Civil War and through to today's trends towards cremation and green burials.
There are many religions and cultures throughout the world, and no one has a true monopoly on the process of death, dying, and disposition. Why did Egyptians mummify their dead and build massive afterlife palaces? Why did the Victorians create elaborate hairworks, and why are some religions against cremation when so many others embrace it? This and more will be explored as we try to make sense of grief and death.
All students who successfully complete the course will receive a Certificate of Completion and have the opportunity to request a Syracuse University noncredit transcript.
Course Topics
At the conclusion of the course, students will be able to:
Respect the various rituals, beliefs, and customs of world cultures as they apply to death, mourning, and disposition;
Identify the early religious beliefs of death and disposition and how they perpetuate in today's world;
Describe current trends regarding dying and death and forecast future trends;
Appreciate the cultural and societal changes over time and how practices reflect on human nature.
Course Information
Course Prefix and Number: SCN 089
Format: Online
Eligibility: Students must be of rising high school sophomore, junior, or senior status – or a 2022 high school graduate.
Credit: Noncredit
Grading: Pass/Fail
Cost: $2,500
Program rates are subject to change and will be approved by the board of trustees. Discounts and scholarships are also available.
---
Program Information
Summer College – Online: Explore college life before stepping foot on campus! High school students can enroll in a college-level course, pursue their academic interests, and meet likeminded students in daily virtual events and activities.
---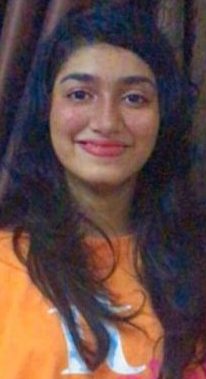 "Syracuse University Summer College – Online was a life-changing experience. I was able to explore my interests and my true passion. I was able to discover myself throughout the program. With all the encouragement, I have evolved into a more dynamic, confident version of myself. I am grateful for attending it and will forever cherish all the learning, friends, and memories."

— Kanzah Z., Summer College – Online Student, 2021
---
Course Dates and Details
Program
Course Dates
Synchronous Class Time
(Eastern Time)
Credit/Noncredit
Status
Summer College – Online
6-Week Session:
Tuesday, July 5 – Thursday, Aug. 11, 2022
Th
6-7:30 p.m.
Noncredit
Closed
Class times subject to change.
---
Course Requirements
Technology Requirements
Laptop or desktop computer with a webcam and mouse
Reliable internet access
A space conducive to taking an online class (without distractions)
Required Supplies
Students should budget for required textbooks and supplies. A supply and textbook listing will be sent to students before the start of the program.
Typical Day
Tentative Schedule
Students will be required to attend live synchronous class via videoconferencing on Thursdays from 6-7:30 p.m. Classes consist of lecture and video with accompanying slides for reference as well as class discussions and group activities. There will be discussion prompts posted to the class Blackboard in response to required readings or assignments. The virtual classroom will also be open for 15-20 minutes prior to the start of class for the opportunity to engage in informal, casual conversation with the instructor, TA, and fellow students.
When class is over, and on weekends, students can look forward to various Summer College virtual activities to meet and connect with other students across the world. Check out our Virtual Campus Experience page for more information!
Faculty Bios
Kristy Lee Hochenberger
Kristy Lee Hochenberger is a doctoral student of psychology at Capella University and a member of Psi Chi, the international honor society in psychology. A graduate of prestigious Wells College with a degree in History, Kristy Lee is co-founder of Salt City Legacy Scholars, Inc, a 501c3 nonprofit organization that awards scholarships and financial assistance to young women across New York State. In addition to her Bachelor's degree, Kristy Lee has an Associate's Degree in Occupational Services, Funeral Arts and Sciences, as well as a Master of Business Administration. She is a New York State Licensed Funeral Director with several publication credits in the industry. A native of Queens, NY, she currently resides in upstate New York with her children. Kristy Lee is an adjunct faculty member at Syracuse University School of Information Studies (iSchool) and the University of the People and is a contributing writer to Psychology Today.
---
Additional courses you might like…