Course Overview
Puzzle Design and Technology for Escape Rooms and Live Action Experiences offers a multidisciplinary approach to the development of technology-based puzzles for rich narrative worlds like escape rooms, immersive theater, alternate reality games, puzzle hunts, and other live-action puzzle environments. The class revolves around the production of a collaborative group project: an immersive, puzzle-oriented, live-action experience. Students will read critical and theoretical texts, play and present assigned games, and hear from professional artists and puzzle designers to ground their own practice and inform the development of the group project. The class is tailored to foster individual interests and integrate them into the group project.
All students who successfully complete the course will receive a Certificate of Completion and have the opportunity to request a Syracuse University noncredit transcript.
Course Objectives
Throughout this course, students will::
Develop a live-action puzzle experience from start to finish
Create a rich, immersive story world
Use physical computing technologies like Arduinos and sensors
Design and playtest different kinds of puzzles
Collaborate with a diverse creative team
Troubleshoot real world implementation challenges
Course Information
Course Prefix and Number: TBD
Format: On Campus (at Syracuse University)
Eligibility: Students must be of rising high school sophomore, junior, or senior status – or a 2022 high school graduate.
Credit: Noncredit
Grading: Pass/Fail
Cost:
Residential: $3,585
Commuter: $2,730
Program rates are subject to change and will be approved by the board of trustees. Discounts and scholarships are also available.
---
Program Information
Summer College – On Campus: Experience what college is really like: take a college-level course, live in a residence hall, have meals with friends in a dining hall, and participate in activities and events on campus.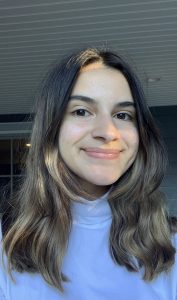 "Not only has this program helped me jump into the new school year, but has also given me a taste of the college experience. Syracuse's programs and after class workshops have prepared me for my future college endeavors, and have even left me with Syracuse pride!"

– Stella D., Summer College – Online Student, 2021
---
Course Dates and Details
Program
Course Dates
Class Time (Eastern Time)
Credit/Noncredit
Status
Summer College – On Campus
2-Week Session II: Sunday, July 17 – Friday, July 29, 2022
Class:
MTWThF;
9 a.m. -4 p.m.

Evening studio: TWThF
6-9 p.m.
Noncredit
Closed
Students will break for roughly one hour for lunch. Class times subject to change.
Course Requirements
Typical Day
Tentative Schedule
9 a.m.-noon: lecture, homework discussion (assigned readings), student presentations (assigned game play)
1-4 p.m.: lab, in-class tech demonstrations, collaborative work time, playtesting, field trips
6-9 p.m.: evening studio (TuWeTh)
When class is over, and on weekends, students can look forward to various Summer College – On Campus activities to meet and connect with other students! Check out our On Campus Experience page for more information!
Field Trips
Potential field trips include:
Trip to 5Wits: 5Wits is a live-action, technology-based adventure experience at Destiny USA Mall in Syracuse. Students will play three adventures as a team. Afterwards, the class will regroup to critique.
End Event
Parents and friends are invited to experience the immersive, puzzle-based story that students create. Students will run the experience from 1pm-4pm on the day of class (Friday, July 29, 2022).
Faculty Bios
Jason Eppink -MFA candidate in Computer Art in the Department of Transmedia at the College of Visual and Performing Arts
Jason Eppink is an MFA candidate in Computer Art in the Department of Transmedia at the College of Visual and Performing Arts. He creates experiences and interventions that emphasize participation, mischief, surprise, wonder, and generosity that are staged in both public and online spaces and that take the form of games, pranks, street art, and playful online services and hoaxes for non-consenting audiences. Before coming to Syracuse, he worked as an Experience Designer for Escape the Room, where he designed technology-based puzzles for escape rooms and other live-action puzzle environments, and as the Curator of Digital Media at Museum of the Moving Image, where he organized events and exhibitions about video games and other forms of moving image play and participation.
Eppink's work has found international acclaim and been presented by such esteemed institutions as the Venice Architecture Biennale and New York City's New Museum of Contemporary Art. It's also all available online for free at https://jasoneppink.com
---
Additional courses you might like…