Course Overview
New for 2022! Students in this course will study an assertiveness model that differentiates itself from the common notion of what assertiveness is most often confused with. The class will examine, read about and practice skills that lead to "Becoming Your Assertive Self". This will include communication, self-management and coaching skills. This course will help high school students develop a foundation of knowledge and skills to be effective leaders and managers in their lives and eventually in the workplace.
Becoming Your Assertive Self is modeled after a course called "Assertiveness in the Workplace," which was developed and is taught by Professor Koenig through Syracuse University's College of Professional Studies.
Both courses have the same learning elements, but modifications have been added for high school students to show them how assertiveness and the skills taught to be assertive apply to and will benefit them now and in the future.
All students who successfully complete the course will receive a Certificate of Completion and have the opportunity to request a Syracuse University noncredit transcript.
Course Objectives
After taking this course, the students will be able to:
Discuss the roots of assertiveness theory and empirical research conducted on assertiveness
Explain the assertiveness continuum and differentiate between assertive and non-assertive behavior
Use the communication cycle by practicing listening and questioning skills; recognize and be able to explain why assertiveness is at its core
Develop a self-management plan that balances personal life and professional/life goals that is consistent with the assertive management model
Apply the coaching and feedback models to personal and work situations and be able to explain why assertive management is at its core
Course Information
Course Prefix and Number: SCN 107
Format: On Campus (at Syracuse University)
Eligibility: Students must be of rising high school sophomore, junior, or senior status – or a 2022 high school graduate.
Credit: Noncredit
Grading: Pass/Fail
Residential: $3,585
Commuter: $2,730
Program rates are subject to change and will be approved by the board of trustees. Discounts and scholarships are also available.
---
Program Information
Summer College – On Campus: Experience what college is really like: take a college-level course, live in a residence hall, have meals with friends in a dining hall, and participate in activities and events on campus.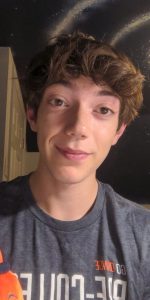 "As the program came to a close, I felt like I had been reunited with an important piece of who I am."

– Owen P., Summer College – Online Student, 2021
---
Course Dates and Details
| Program | Course Dates | Class Time (Eastern Time) | Credit/Noncredit | Status |
| --- | --- | --- | --- | --- |
| Summer College – On Campus | 2-Week Session I: Sunday, July 3 – Friday, July 15, 2022 | 9 a.m.-1 p.m. | Noncredit | Closed |
Class times subject to change.
---
Course Requirements
Required Textbooks & Supplies
Students should budget for the cost of required textbooks and supplies (can be purchased at the Syracuse University Campus store)
Typical Day
Tentative Schedule
Because this is a skills-oriented course, most of the course, simply put, will be presented on a "tell, show, do" basis. Skills will be discussed, demonstrated by the professor with volunteer help, then practiced and presented by the class. Enhancements such as group exercises (listening assessment for example) and video clips from movies and TV shows will be part of the above.
For example, a reflective listening section will start with an exercise where the class is broken into two groups, speakers and listeners. The speakers will be instructed to listen very poorly to the speakers who will talk about something on their mind. Speakers will stare into space, look down, interrupt, get on their phones, etc. This will initiate the discussion on good listening, the professor will present the reflective listening model, will demonstrate it, will show video clips to identify good and bad listening consistent with the model, then students will practice in groups of three that will rotate as speaker, listener, and observer.
When class is over, and on weekends, students can look forward to various Summer College – On Campus activities to meet and connect with other students! Check out our On Campus Experience page for more information!
Instructor Bio
Stewart Koenig, Syracuse University College of Professional Studies
Stewart Koenig, part-time instructor, Syracuse University College of Professional Studies, developed and teaches this course, "Becoming Your Assertive Self", based on years of management training in industry.
Professor Koenig also teaches "Business Communications" at Onondaga Community College, and has taught marketing, communications, and management courses at various other local colleges.
As president of Koenig Advertising Public Relations in Syracuse – www.koenig-adpr.com – he has extensive hands-on experience working with manufacturers, service businesses, government and not-for-profits, planning, implementing and writing for their marketing communications programs.
Professor Koenig holds an MA in public relations from Syracuse University's Newhouse School of Public Communication, an MBA in marketing from Syracuse University's School of Management, and a BA in Political Science and American Studies from SUNY Oswego.
Prof. K. lives in Syracuse with his wife Judy, and Miss Peggy Lee and Louis Armstrong (cats, of course). He is the proud dad of one daughter, Maura, and is a fanatic supporter of the NY Mets, having grown up in Flushing, Queens.
---
Additional courses you might like…