Course Overview
New for 2022! In this course students will be introduced to cloud computing, specifically the Amazon Web Services (AWS) Cloud. Student will gain an understanding of cloud computing concepts with an emphasis on security, architecture, pricing and support models.
Upon completing this course students will be prepared to take the AWS Cloud Practitioner certification exam.
This class is also open to Syracuse University undergraduate students.
All students who successfully complete the course will receive a Certificate of Completion and have the opportunity to request a Syracuse University credit or noncredit transcript.
Course Objectives
At the conclusion of the course, students will be able to:
define cloud computing and explain it
Identify the primary use cases of cloud computing
Understand AWS cloud infrastructure
Learn the various services offered in the AWS cloud
Build applications in the AWS cloud.
---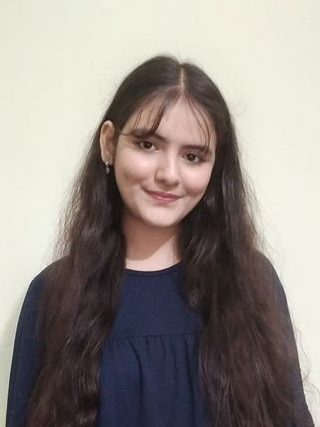 "Syracuse University Summer College – Online provided me with an experience that helped me grow academically, allowed me to explore professions beyond my prospect, all while giving me a joyful Pre-College ride."

— Amna M., Summer College – Online student, 2021
---
Course Information
Course Prefix and Number:
Credit: IST 300
Noncredit: TBD
Format: Online
Eligibility: Students must be of rising high school junior, or senior status – or a 2022 high school graduate.
Credit: 3 Credits or Noncredit
Grading:
Credit: A-F
Noncredit: Pass/Fail
3 Credits: $2,985
Noncredit: $2,500
Program rates are subject to change and will be approved by the board of trustees. Discounts and scholarships are also available.
---
Program Information
Summer College – Online: Explore college life before stepping foot on campus! High school students can enroll in a college-level course, pursue their academic interests, and meet likeminded students in daily virtual events and activities.
---
Course Dates and Details
Program
Course Dates
Synchronous Class Time (Eastern Time)
Credit/Noncredit
Status
Summer College – Online
6-Week Session:
Tuesday, July 5 – Thursday, Aug. 11, 2022
Th;
6:30 – 8 p.m.
3 or Noncredit
Closed
Class times subject to change.
---
Course Requirements
Technology Requirements
Laptop or desktop computer with a webcam and mouse
Reliable internet access
A space conducive to taking an online class (without distractions)
Required Supplies
Students should budget for required textbooks and supplies. A supply and textbook listing will be sent to students before the start of the program.
Typical Day
Tentative Schedule
Students will be required to attend live synchronous class via videoconferencing on Thursdays from 6:30 – 8 p.m. Students will watch video content and complete labs outside of class. The video content will prepare the students for in class discussion and activities to take place in the live sessions. Each week completes with an in class quiz to test what students have learned.
When class is over, and on weekends, students can look forward to various Summer College virtual activities to meet and connect with other students across the world. Check out our Virtual Campus Experience page for more information!
Faculty Bios
Michael Fudge, Professor of Practice, iSchool
Michael Fudge is a Professor of Practice in the School of Information Studies. His areas of study center around digital transformation and the impact of information technology on society. Michael's emphasis is on how the systems, software, data and technical architectures contribute to the transformation of organizational models and processes which affect our everyday lives. These factors are observed through the lens of scalability, security, automation and ethical uses of the information collected by these systems.
---
Additional courses you might like…