Course Overview
Students are exposed to different technical capabilities and speakers to understand the width and breadth of data science and data analytics in the workforce.
During this STEM course, students will have two weeks of technical work that will include install R, R Studio, Python, and a number of other programs on their computer as well as learning simple commands in their IDEs. After the technical sessions, we will move on to a number of speaker series from industry professionals who will introduce the students to the scope of careers they can perform with a background in data.
All students who successfully complete the course will receive a Certificate of Completion and have the opportunity to request a Syracuse University noncredit transcript.
Course Objectives
Essential concepts and characteristics of data
Understanding what data is and how it applies to the work you do
Purpose of scripting and data management with R and R Studio
Understanding why and how we use these programs
The importance of clear communication of results to decision makers
Course Information
Course Prefix and Number: SCN 093
Format: Online
Eligibility: Students must be of rising high school sophomore, junior, or senior status – or a 2022 high school graduate.
Credit: Noncredit
Grading: Pass/Fail
Cost: $2,500
Program rates are subject to change and will be approved by the board of trustees. Discounts and scholarships are also available.
---
Program Information
Summer College – Online: Explore college life before stepping foot on campus! High school students can enroll in a college-level course, pursue their academic interests, and meet like-minded students in daily virtual events and activities.
---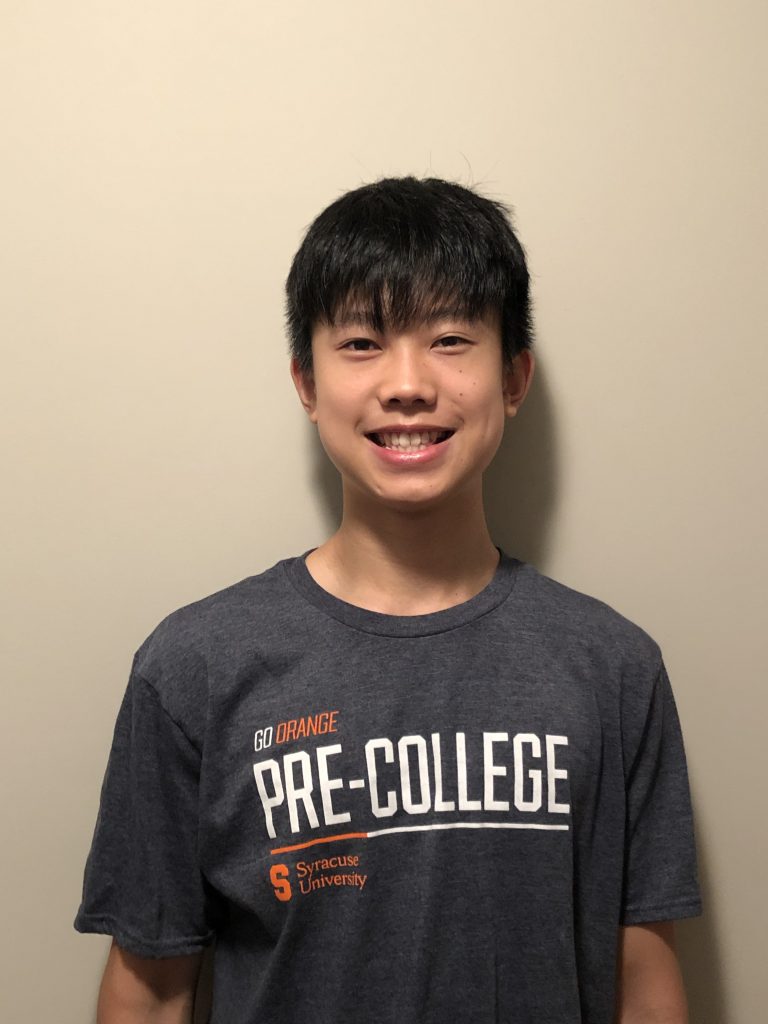 "The Syracuse University Summer College will undoubtedly contribute to my future success in life."

— Nicholas C., Summer College – Online Student, 2021
---
Course Dates and Details
Program
Course Dates
Synchronous Class Time (Eastern Time)
Credit/Noncredit
Status
Summer College -Online
6-Week Session: Tuesday, July 5 – Thursday, August 11, 2022
TTH;
4:30-6 p.m.
Noncredit
Closed
Class times subject to change.
---
Course Requirements
Technology Requirements
Laptop or desktop computer with a webcam
Reliable internet access
A space conducive to taking an online class (without distractions)
Required Supplies
Students should budget for required textbooks and supplies. A supply and textbook listing will be sent to students before the start of the program.
Typical Day
Tentative Schedule
Students are required to attend all synchronous classes from 4:30pm-6pm ET.
When class is over, and on weekends, students can look forward to various Summer College virtual activities to meet and connect with other students across the world. Check out our Virtual Campus Experience page for more information!
Instructor Bio
Amanda Darcangelo
Amanda is a data engineer for the City of Syracuse as well as an adjunct professor for Syracuse University. She began her interest in data in college at SUNY Buffalo State where she majored in Political Science with a focus in statistics. Since graduation she has worked through the full stack of data science and analytics from data entry through consultancy, startup engineering, financial analytics, and now as a data engineer implementing full scale solutions for a municipality. Her background in political science also gives her the ability to implement large scale data policy including the Surveillance Technology Policy implemented by Mayor Ben Walsh Dec 1, 2020.
---
Additional courses you might like…