Course Overview
Are leaders born or made? This course will delve into personality, decision making, organizational diversity, and creating ideal human capital that makes every business thrive.
We will also discuss the challenges individuals face when working towards a goal and pushing through difficulties and roadblocks to success.
Personality is constructed through many different channels including family influence, genetics, and external factors such as where we go to school. How do different personalities interact in the workplace, and is there an ideal formula for creating the perfect leader? Business leaders must also be able to make good decisions as an individual and as a team member and this course will discuss the pros and cons of choosing what's best for the company.
Despite the many laws that have been enacted to make workplaces as equal as possible, there are still many broken ladders and glass ceilings to contend with. Embracing a multicultural organization and possessing key motivations for employees is one of the best ways to succeed as a leader.
Course Objectives
At the conclusion of the course, students will be able to:
Understand how a leader's personality is developed and influenced through a multitude of avenues
Identify the types of leaders and the differences between leadership and management
Conceptualize the advantages and disadvantages of decision making as an individual and the effects on a company
How to properly motivate and encourage employees and colleagues to succeed
Identify the types of discrimination in the workplace and discover how to create and embrace a multicultural and welcoming business
Distinguish the benefits of having a diverse workforce
Course Information
Course Prefix and Number: SCN 084
Format: Online
Eligibility: Students must be of rising high school junior, or senior status – or a 2022 high school graduate. 
Credit: Noncredit
Grading: Pass/Fail
Cost: $2,500
Program rates are subject to change and will be approved by the board of trustees.  Discounts and scholarships are also available.
---
Program Information
Summer College – Online: Explore college life before stepping foot on campus! High school students can enroll in a college-level course, pursue their academic interests, and meet likeminded students in daily virtual events and activities.
---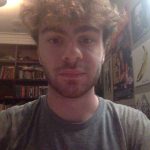 "What I loved about Syracuse Summer College Online was that it different; it was a very welcome change of pace to be learning about something that I actually chose to learn about. It gave me more of a drive to get better and advance my skills."

— Antranig C.., Summer College Online student, 2020
---
Course Dates and Details
Program
Course Dates
Synchronous Class Time (Eastern Time)
Credit/Noncredit
Status
Summer College – Online
6-Week Session:
Tuesday, July 5 – Thursday, August 11, 2022
Tuesdays
6-7:30pm
Noncredit

Open
---
Course Requirements
Technology Requirements
Laptop or desktop computer with a webcam and mouse
Reliable internet access
A space conducive to taking an online class (without distractions)
Required Supplies
Students should budget for required textbooks and supplies. A supply and textbook listing will be sent to students before the start of the program.
Student Expectations
Students are expected to act in the matter of a scholar-practitioner and engage in discussions with the instructor and fellow cohorts. This is an academically rigorous, college-level program. Students are expected to attend all live classes, arrive on time, and meet all academic obligations.
Typical Day
Tentative Schedule
Students will be required to attend live synchronous class via videoconferencing on Tuesdays from 6:00pm – 7:30pm ET. Classes consist of lecture and video with accompanying slides for reference as well as class discussions and group activities. There will be discussion prompts posted to the class Blackboard in response to required readings or assignments. The virtual classroom will also be open for 15-20 minutes prior to the start of class for the opportunity to engage in informal, casual conversation with the instructor, TA, and fellow students. 
When class is over, and on weekends, students can look forward to various Summer College virtual activities to meet and connect with other students across the world. Check out our Virtual Campus Experience page for more information!
Faculty Bios
Kristy Lee Hochenberger
Kristy Lee Hochenberger is a doctoral student of psychology at Capella University and a member of Psi Chi, the international honor society in psychology. A graduate of prestigious Wells College with a degree in History, Kristy Lee is co-founder of Salt City Legacy Scholars, Inc, a 501c3 nonprofit organization that awards scholarships and financial assistance to young women across New York State. In addition to her Bachelor's degree, Kristy Lee has an Associate's Degree in Occupational Services, Funeral Arts and Sciences, as well as a Master of Business Administration. She is a New York State Licensed Funeral Director with several publication credits in the industry. A native of Queens, NY, she currently resides in upstate New York with her children. Kristy Lee is an adjunct faculty member at Syracuse University School of Information Studies (iSchool) and the University of the People and is a contributing writer to Psychology Today.