Course Overview
Students will gain insights and exposure to the basic principles and the latest trends in the area of technology and digital media in the sports industry.
Utilizing the cutting-edge Sport Technology Lab, students will learn about the basic fundamentals of sport industry creative including graphic design, video production, photography, social media and website design utilizing the industry standards Adobe Creative Suite and Daktronics.
Students will participate in daily lab assignments challenging them to capture, design/edit and publish their own creative content.
If available, students will tour CNY sports facilities (Carrier Dome, Syracuse Mets, Syracuse Crunch) learning about the technologies and game day equipment needed to successfully host sporting events. When applicable, students will also hear from industry professionals working in the sport technology field.
All students who successfully complete the course will receive a Certificate of Completion and have the opportunity to request a Syracuse University noncredit transcript.
Course Objectives
At the end of the course, students will be able to:
Explain the impact and recognize the importance of sport technology and digital media in the sport industry
Utilize industry standard computer applications such as Adobe Creative Suite and Daktronics
Create personal digital portfolio including photography, graphic design, video production, etc.
Define and describe various workflows associated in the development of creative content for the sport industry
Course Information
Course Prefix and Number: TBD
Format: On Campus (at Syracuse University)
Eligibility: Students must be of rising high school sophomore, junior, or senior status – or a 2022 high school graduate.
Credit: Noncredit
Grading: Pass/Fail
Cost:
Residential: $3,585
Commuter: $2,730
Program rates are subject to change and will be approved by the board of trustees. Discounts and scholarships are also available.
---
Program Information
Summer College – On Campus: Experience what college is really like: take a college-level course, live in a residence hall, have meals with friends in a dining hall, and participate in activities and events on campus.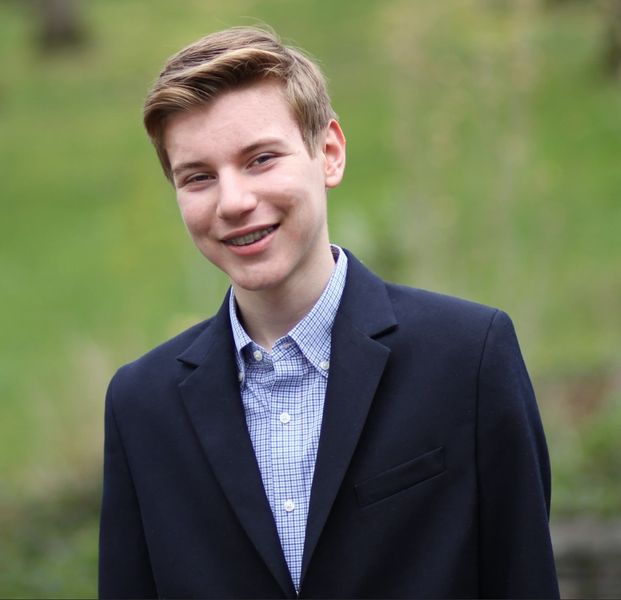 "The entire Syracuse University Summer College – Online experience is something that I will never forget and will have a long lasting effect on my career in the field I hope to dominate one day."

– Dan S., Summer College – Online Student, 2021
---
Course Dates and Details
Program
Course Dates
Class Time (Eastern Time)
Credit/Noncredit
Status
Summer College – On Campus
2-Week Session III: Sunday, July 31 – Friday, Aug. 12, 2022
MTWThF;
9 a.m. – 4 p.m.
Noncredit
Closed
Students will break for roughly one hour for lunch. Class times subject to change.
Course Requirements
Students will need to have access to a smart phone with photo and video access.
Typical Day
Tentative Schedule
More info coming soon!
When class is over, and on weekends, students can look forward to various Summer College – On Campus activities to meet and connect with other students! Check out our On Campus Experience page for more information!
Field Trips
Potential field trips include:
Syracuse Mets, NBT Bank Stadium – facility tour and meet with front office team
Carrier Dome – facility tour and introduction to technology
Potential guest speaker are Creative Directors or Marketing professionals at sports organizations.
Faculty Bios
Kevin McNeill
Kevin McNeill began working at Syracuse University in 2019 as an Internship Placement Coordinator in Falk College's Department of Sport Management. In Fall 2021, McNeill transitioned to assistant teaching professor, leading classes in Sport Technology, and Technologies in Game Day Operations.
As an Internship Placement Coordinator in Sport Management, McNeill provided advising for undergraduate students in academics and career exploration. He assisted students through the senior Capstone process and taught classes in Professional Development in Sport Management.
Previously, he worked in the Le Moyne College Department of Athletics as the Associate Athletics Director for Marketing for 12 years as well as at Syracuse University as a Marketing Coordinator from 2004 to 2007.
While at Le Moyne, McNeill oversaw the marketing and communications for the Division II athletic program. In that role, he led programming in brand development, revenue generation, digital media, and video production. Previously, he served as the Marketing Coordinator at Syracuse University Athletics supporting the department's broad-based marketing initiatives with a focus on game-day promotions, marketing campaigns, ticket sales, advertising, and graphic design.
Education
M.S., Business Administration and Sports Administration, Ohio University
B.S., Business Administration, Le Moyne College
---
Additional courses you might like…