Course Overview
In this summer course, students will examine the major questions and techniques of philosophy (such as the meaning of life) while also exploring the art of film (movies) as a way of creatively engaging with philosophical issues. Movies and philosophy go together very well. Philosophy is the careful thinking through of life's big questions, and movies (moving pictures, film, cinema, video…) are a very big part of how we live our daily lives: a favorite movie can help us understand who we are and how our lives have meaning. In this sense, movies philosophize: they pose deep questions about our existence through dramatic conflict, and they explore possible answers through dramatic resolution. Philosophers do something similar with something called a "thought experiment." These are what-if scenarios designed to help a philosopher think through a problem or solution she is thinking about, such as "What if I had to choose between saving a school bus of children and someone who might cure cancer?" or "If there were alternate realties, could we travel between them?" These make-believe stories help her think through hard questions without having to leave her armchair. Notice how similar that is to a science fiction story: she can figure out all sorts of stuff about time travel without having to build a time machine.
Philosophy (φιλοσοφία) is one of the world's oldest areas of study. To philosophize is to investigate the mysteries of existence. For millennia philosophers have wondered and debated about the nature of the world and our place in it, asking questions such as how we should live our lives, what (if anything) happens after death, what a "self" is, what makes something good or bad, how we know things, what comprises reality, and many other similar questions. The word 'Philosophy' literally means "love of wisdom" (philo = "I love"; sophia = "wisdom"). Philosophy then is the process of seeking wisdom about life's biggest questions, and valuing that wisdom as an end in itself. So, in this course we will philosophize using film: we will think, watch, create, discuss, and debate… and then think and create some more!
This course is open to Syracuse University undergrads.
All students who successfully complete the course will receive a Certificate of Completion and have the opportunity to request a Syracuse University noncredit transcript.
Course Objectives
A student who successfully completes this course will:
become familiar with key questions in major areas of philosophy.
understand the basics of philosophical argument and debate.
develop an appreciation for film as an art
understand the basics of screenwriting and story development.
have fun creating philosophical stories and characters!
Course Information
Course Prefix and Number: SCN 059
Format: On Campus (at Syracuse University)
Eligibility: Students must be of rising high school sophomore, junior, or senior status – or a 2022 high school graduate.
Credit: Noncredit
Grading: Pass/Fail
Cost:
Residential: $3,585
Commuter: $2,730
Program rates are subject to change and will be approved by the board of trustees. Discounts and scholarships are also available.
---
Program Information
Summer College – On Campus: Experience what college is really like: take a college-level course, live in a residence hall, have meals with friends in a dining hall, and participate in activities and events on campus.
---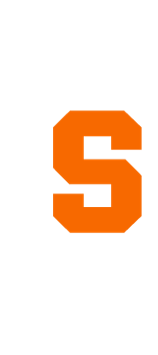 "I loved my experience attending Syracuse University Summer College Online! Although I attended online, the experience was still fun and involving. They made it feel like we were still doing it in-person. The instructor and the students were very kind and supportive, making it a very developing environment."

—Natalee B., Summer College Online Student, 2020
---
Course Dates and Details
Program
Course Dates
Class Time (Eastern Time)
Credit/Noncredit
Status
Summer College – On Campus
2-Week Session I: Sunday, July 3 – Friday, July 15, 2022
MTWThF;
9 a.m. – 4 p.m.
Noncredit
Closed
Class times subject to change. There will be a one hour break for lunch.
---
Course Requirements
Required Supplies
Students should budget for required textbooks and supplies.
Typical Day
Tentative Schedule
A typical day is split between philosophy, movies, and creating. Each day will introduce a particular philosophic topic in the morning session (9 a.m. -noon), including class discussion and a close look at assigned readings and lecture materials. The afternoon session (1-4 p.m.) will include a creative workshop environment (developing stories, characters, etc., both independently and collaboratively) and a movie screening premised on the topic of the day. Students will then complete daily reading and writing assignments on their own. Students enrolled for credit will receive particular attention through after-class meetings as required.
When class is over, and on weekends, students can look forward to various Summer College – On Campus activities to meet and connect with other students! Check out our On Campus Experience page for more information!
Faculty Bios
William Osborne
William Osborne teaches courses on philosophy, art, creativity and film at Syracuse University. He has worked in Honors programs at different universities and specializes in interdisciplinary instruction, collaborative learning, and course development. His research areas are in the philosophy of art and creativity. He is also a practicing artist, writer, and musician.
---
Additional courses you might like…