Course Overview
In this hands-on filmmaking workshop, students will work in small creative and production groups and will have individualized mentoring. The program will focus on film and visual cinematic storytelling, creativity, and cinematic imagination. The team of instructors will meet students where they are. Through a series of hands-on workshops, students will learn basic filmmaking tools, concepts, and skills such as cinematography, sound recording, script writing, animation basics, editing, and post-production. This is a fast-paced course. We expect you to focus on, live, breath and dream cinema, while participating in this workshop. Each student will walk away with completed work made during this class and a more concrete command of the skill set needed to take a film idea from concept to creation.
Over the two weeks of the course, students will work on short projects that are 1-3 minutes in length. Short film is the creative lab of cinema and that is how we approach the course. There will be a mini film festival on the final day of class.
For the seventh consecutive year, Syracuse University was ranked by The Hollywood Reporter as one of the "Top 25 American Film Schools." The 2019 list, which The Hollywood Reporter compiled after consulting with educators, industry professionals and alumni, ranks Syracuse at No. 18.
All students who successfully complete the course will receive a Certificate of Completion and have the opportunity to request a Syracuse University noncredit transcript.
Course Objectives
Develop a film portfolio
Explore basic filmmaking skills and learn basic principles of visual and cinematic storytelling
Experience the study of film with a distinguished creative team from the Syracuse University Film Program.
Have fun while working hard on a short film
Course Information
Course Prefix and Number: SCN 099
Format: On Campus (at Syracuse University)
Eligibility: Students must be of rising high school sophomore, junior, or senior status – or a 2022 high school graduate.
Credit: NC
Grading: Pass/Fail
Residential: $3,585
Commuter: $2,730
Program rates are subject to change and will be approved by the board of trustees. Discounts and scholarships are also available.
---
Program Information
Summer College – On Campus: Experience what college is really like: take a college-level course, live in a residence hall, have meals with friends in a dining hall, and participate in activities and events on campus.
---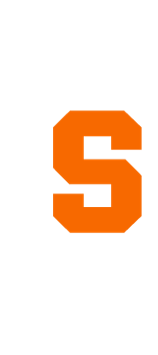 "Film has always been a great passion of mine, both to create and to analyze, and Syracuse University gave me the opportunity to hone both of those skills. I did so through the high level of enrichment provided by my film instructor and teaching assistants and their expectations that my fellow students and I could meet the challenges presented in this college-level course. We stepped up and worked together to make films with each other despite not knowing each other beforehand and being located across time zones."

— Samuel M., Summer College Filmmaking Student, 2020
---
Course Dates and Details
Program
Course Dates
Class Time (Eastern Time)
Credit/Noncredit
Status
Summer College – On Campus
2-Week Session I: Sunday, July 3 – Friday, July 15, 2022
MTWThF
9 a.m.-4 p.m.
Noncredit
Closed
Summer College – On Campus
2-Week Session II: Sunday, July 17 – Friday, July 29, 2022
MTWThF
9 a.m.-4 p.m.
Noncredit
Closed
Class times subject to change.
---
Course Requirements
Technology Requirements
You are also welcome to bring your own camera & laptop as well, in which case make sure you have it covered by insurance.
Please remember that filmmaking is not about fancy or sophisticated equipment, but about the ability to see, your imagination, and creativity. As a filmmaker and cultural icon Agnès Varda put it: "In my films, I always wanted to make people see deeply. I don't want to show things, but to give people the desire to see."
Student Expectations
Filmmaking requires self-discipline. A significant commitment in time, focus, and creative effort outside of scheduled class meetings is necessary and expected on the part of students to successfully complete this course. If students fully invest themselves into their creative work, we will be able to create successful portfolio projects.
Typical Day
Tentative Schedule
Students are required to attend morning and afternoon classes. It is also expected that you will find yourself writing scripts, filming on set, editing your project, or reviewing and discussing your project-in-progress or final edit with your instructors and classmates outside of schedule class time. The instructional team will work with students in small groups and in individual mentoring sessions. This is a fast paced program.
When class is over, and on weekends, students can look forward to various Summer College – On Campus activities to meet and connect with other students! Check out our On Campus Experience page for more information!
Faculty Bios
Mišo Suchý
Films by Mišo Suchý screened at film festivals in Oberhausen, Edinburgh, Florence, Berlin, San Francisco (FAF), Krakow, Hamburg and Cinéma du Réel at the Centre Georges Pompidou in Paris; as a visiting artist, Mišo has presented his films at the International Museum of Film & Photography at George Eastman House, Rochester, NY; Cornell Cinema, Ithaca, NY; Yale University, New Haven, Ct.; and Hallwalls Contemporary Arts Center, Buffalo NY among others. Retrospectives of his work were organized by film festivals in the Czech Republic and Slovakia. Mišo's photographs were exhibited at the Photographers Gallery in London, UK; Washington Project for the Arts, Washington D.C. and the Slovak National Gallery, Bratislava, Slovakia and published in an artist's monograph: "When I was and Was Not at Home". In recognition of his creative work Mišo has received grants from the New York Foundation for the Arts and NYSCA, the Pro-Slovakia Foundation, the Boston Film & Video Foundation, the Pro-Helvetia Foundation. His films and photographs are in the permanent collections of The National Gallery, Bratislava Slovakia, Lightwork, Syracuse, NY and the International Museum of Film & Photography at George Eastman House, Rochester, NY.
I am looking forward to teaching this course, together with an international team of exceptionally talented award winning aspiring young filmmakers from Syracuse University, where we strive to foster a Film Program where each student's unique voice can emerge.
---
Additional courses you might like…