Course Overview
This exciting summer pre-college program for high school students examines the scope of the sports industry and introduces students to the wide range of career opportunities in the field of sport management. Students will explore the managerial process including the functions of management and the roles, skills, and attributes required of sports managers. They will also be introduced to problems and challenges faced by sport managers.
Speakers from all over the country (and world) will be talking to and interacting with the class. Those already confirmed include the head of MLB International, the CEO of Point3, and a leading sports lawyer in Europe.
Course Objectives
Provide the student with a basic understanding of the duties and functions of a sport manager as it applies to amateur and professional sports.
Upon completion of the course, students should be able to identify, analyze, and understand issues affecting sport managers.
Course Information
Course Prefix and Number: SCN 021
Eligibility: Students must be of rising high school sophomore junior, or senior status – or a 2021 high school graduate.
Credit: Noncredit
Grading: Pass/Fail
Cost: $2,500
Program rates are subject to change and will be approved by the board of trustees. Discounts and scholarships are also available.
---
Program Information
Summer College Online: Explore college life before stepping foot on campus! High school students can enroll in a college-level course, pursue their academic interests, and meet likeminded students in daily virtual events and activities.
---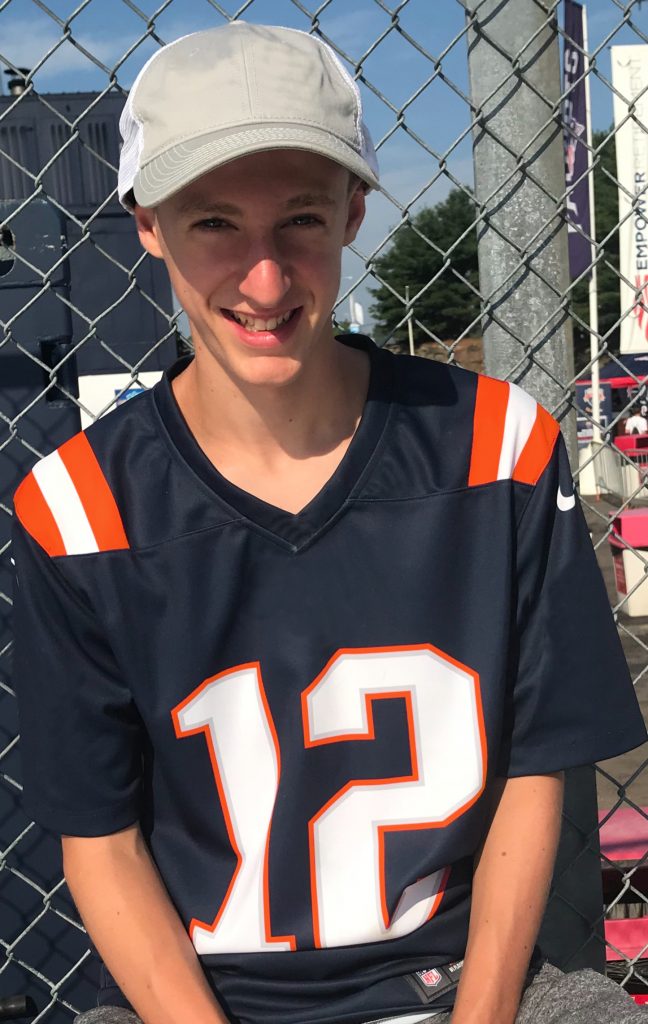 "For me, Syracuse Summer College Online provided me an unforgettable opportunity to grow as a student and as a person while following my passion. In a time of great uncertainty, I eagerly woke up each morning, looking forward to learning more about the industry that I dream of working in one day. Through this amazing opportunity, I was able to learn valuable skills and knowledge, as well as become more confident in myself. Through terrific faculty like Professors Wolohan and Burton, I was able to get unmatched insight into the intricacies of sports, while also getting a strong sense of how amazing SU's Sport Management program is. In addition, I was able to connect with fellow students who have common goals and interests who I have already stayed in-touch with. In all, I could not have imagined such a memorable and special experience"

—Ben K., Summer College Online Sport Management Student, 2020
---
Course Dates and Details
Program
Course Dates
Synchronous Class Time (Eastern Time)
Credit/Noncredit
Status
Summer College Online
3-Week Session I: July 19 – August 6, 2021
MTWThF
1PM – 2:30PM
Noncredit

Closed
---
Course Requirements
Technology Requirements
Laptop or desktop computer with a webcam and mouse
Reliable internet access
A space conducive to taking an online class (without distractions)
Required Supplies
Students should budget for required textbooks and supplies. A supply and textbook listing will be sent to students before the start of the program.
Typical Day
Tentative Schedule
Students must attend live synchronous online sessions Monday – Friday from 1:00pm-2:30pm Eastern Time. Speakers from all over the country (and world) will be talking to the class. In addition to the live lectures, interviews will be conducted for the asynchronous content.
Students will have three assignments. First, the students will work together on a student/group presentation. Second, there will be an exam. Third, the students will need to submit a career research paper (where they see themselves working after college). Team building exercises will help create a community among the students so they feel like they know each other and are not taking the class on their own.
When class is over, and on weekends, students can look forward to various Summer College virtual activities to meet and connect with other students across the world. Check out our Virtual Campus Experience page for more information!
Faculty Bios
John Wolohan – Professor
Attorney John Wolohan is a professor of Sports Law at the David B. Falk College of Sport and Human Dynamics and the College of Law at Syracuse University. Wolohan has been teaching and working in the fields of sports law, gaming law, and sports media rights for over 25 years. In addition to making numerous national and international presentations, he co-authored the book Law for Recreation and Sport Managers.
---
You may also be interested in the following courses: