Course Overview
This course is about storytelling and our human need to tell and be told stories. It is also about the way stories function and how they evolve in the cinematic context. High school students will understand the importance of the dramatic structure, the "myth-making" process, character creation and the importance of conflict for storytelling. In short, students will learn the art and craft of the screenwriter and its crucial role in the making of a film.
During this course we will work on a short film screenplay from idea to final draft, grounding students in the key craft elements of story structure, plot, scene development, character, and dialogue. By the end of the course the students will have the theoretical knowledge and the practical ability to write a successful screenplay.
All students who successfully complete the course will receive a Certificate of Completion and have the opportunity to request a Syracuse University noncredit transcript.
Course Topics
Common lectures include:
From Aristotle to the Present: Understanding the Dramatic Structure
Character's Arc and Dramatic Functions
The Hero's Journey
Scene Design
Copyright and Pitching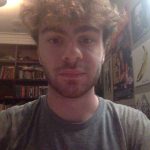 "I took the Screenwriting Fundamentals course because now that I'm looking at applying to college, I wanted to get an idea of what a college class looked like in a major that I'm interested in. I got so much more out of it than just that. I had a great professor whose passion and excitement for the class just rubbed off on me and everyone else in the class. I rarely get excited for class in my high school, but I looked forward to having this class. Even though it is online, being able to talk with people my age who took this class for the same reasons as me, was a really great experience. It gave me more of a drive to get better and advance my skills!"

— Anto C., Summer College – Online Screenwriting Fundamentals Student, 2020
Course Information
Course Prefix and Number: SCN 078
Format: Online
Eligibility: Students must be of rising high school sophomore, junior, or senior status – or a 2022 high school graduate.
Credit: Noncredit
Grading: Pass/Fail
Cost: $2,500
Program rates are subject to change and will be approved by the board of trustees. Discounts and scholarships are also available.
---
Program Information
Summer College – Online: Explore college life before stepping foot on campus! High school students can enroll in a college-level course, pursue their academic interests, and meet likeminded students in daily virtual events and activities.
---
Course Dates and Details
Program
Course Dates
Synchronous Class Time (Eastern Time)
Credit/Noncredit
Status
Summer College – Online
3-Week Session I: Tuesday, July 5 – Thursday, July 21, 2022
TWTh
6 – 8:30 p.m.
Noncredit
Closed
Class times subject to change.
---
Course Requirements
Technology Requirements
Laptop or desktop computer with a webcam and mouse
Reliable internet access
A space conducive to taking an online class (without distractions)
Final Draft Software or something similar (optional)
Required Supplies
Students should budget for the cost of supplies and textbooks. A supply and textbook list will be sent to students before the start of the program.
Student Expectations
Screenwriting is an art and a craft that requires students to be creative thinkers and committed to their work. Students are expected to be engaged, complete the required readings, and deliver assignments on time. It is essential for the students to take feedback of their work and make necessary adjustments. Screenwriting is not just about writing, but also about re-writing.
Typical Day
Tentative Schedule
Students must attend live synchronous online sessions Tuesday, Wednesday, and Thursday from 6-8:30 p.m. Eastern Time.
When class is over, and on weekends, students can look forward to various Summer College virtual activities to meet and connect with other students across the world. Check out our Virtual Campus Experience page for more information!
Faculty Bios
Sandy Siquier
Sandy Siquier is an actor, creative writer, instructor, and mother who has worked in a broad range of film, television, theater, and radio productions in the United States and Latin America.
She has led numerous film productions recognized at numerous international film festivals such as Clermont-Ferrand, Slamdance, Milano, Durban, Guadalajara, Sapporo, and Miami, among many others. As a creative writer, her experience spans scriptwriting, advertising, and narrative writing. In her role as creative copywriter for Ogilvy & Mather, she had the opportunity to develop advertising campaigns for major international brands including American Express, Unilever, Post Cereals, and Ponds. In addition, her script doctoring skills have contributed to countless short film productions, all of them widely exhibited.
Siquier graduated from Syracuse University with an M.A. in Hispanic literature, language, and culture. She received a B.A. in mass communication with a specialization in advertising and public relations from Universidad Católica Andrés Bello (Caracas, Venezuela). She was part of the renown theater group Teatro UCAB and member of Fundación Medatia, a theater-based educational organization devoted to the cultural development of underprivileged communities in the Venezuelan Andes.
Currently, Siquier is the nominee for The Excellence in Graduate Education Faculty Recognition Award in Syracuse University, where she teaches in the Film Program at the Department of Film and Media Arts in VPA the courses Screenwriting, Directing Actors, Film Adaptations, Script Analysis, and Screenwriting Advance Workshop.
vpa.syr.edu/people/sandy-siquier
---
Additional courses you might like…