Course Overview
Summer College – Online students have the option of enrolling in this course as a 3-credit course OR a noncredit course.
This introductory course explores how contemporary artists use photography. Various approaches to art photography are presented to describe, critique or mediate on modern life. Working with digital cameras, students experiment with equipment, techniques and strategies to make their own original work.
This hands-on summer course offers an overview of digital photography from capture to output and exploring the world with a camera. We will discuss both technique and conceptual framework. We start with the technical basics of ISO, aperture, and shutter speed, and then we will build on these fundamentals. Once students have a solid understanding of how exposure works, we explore composition, framing, and the expressive possibilities of the medium. DSLR and mirrorless cameras are preferred, but this class will also be able to accommodate students using a smartphone.
In this course, we will be looking at photography from its invention to contemporary art. Beyond just using a camera to capture images, we will work with Photoshop, begin to integrate the workflow of file management, using Adobe Bridge to catalog our images, Camera RAW files, and preparing images for digital inkjet printing. Our daily routine will be packed full of work and fun. Synchronous class time will involve lecture and discussion, and asynchronous time will be for completing assignments, office hours, and virtual class discussions about the images we are making.
This course is open to Syracuse University undergraduates.
All students who successfully complete the course will receive a Certificate of Completion and have the opportunity to request a Syracuse University credit or noncredit transcript.
Course Objectives
Develop your portfolio
Have an understanding of the principles of exposure
Use a beginner image editing workflow of Camera Raw and Photoshop, from capture to printing prep
Learn about the history of black and white and color photography
Have the confidence and skill to explore and develop your work further
Course Information
Course Prefix and Number:
Credit: APH 267
Noncredit: SCN 006
Format: Online
Eligibility: Students must be of rising high school sophomore*, junior, or senior status – or a 2022 high school graduate.
*Rising sophomores are only eligible for the noncredit version of this course.
Credit: Credit or Noncredit
Grading:
Credit: A-F
Noncredit: Pass/Fail
Cost:
Credit: $2,985
Noncredit: $2,500
Program rates are subject to change and will be approved by the board of trustees. Discounts and scholarships are also available.
---
Program Information
Summer College – Online: Explore college life before stepping foot on campus! High school students can enroll in a college-level course, pursue their academic interests, and meet likeminded students in daily virtual events and activities.
---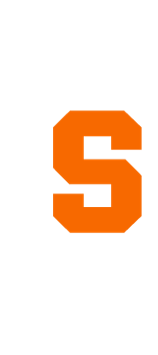 "In the Photography class taught by Professor Michael Hicks, I learned a lot about the rules of composition of a photo and how to use Photoshop. The professor made it fun and exciting by making the class interactive and collaborative. Having the opportunity to share our photos in class was beneficial because I was able to get feedback for my pictures and inspiration from my peer's photos. It was also really informative to hear from guest speakers each week."

— Jaime K., Summer College – Online Photography Student, 2020
---
Course Dates and Details
Program
Course Dates
Synchronous Class Time (Eastern Time)
Credit/Noncredit
Status
Summer College -Online
3-Week Session I: Tuesday, July 5 – Thursday, July 21, 2022
MTWTh;
6-7:30 p.m.
Noncredit or 3 Credits
Closed
Class times subject to change.
---
Course Requirements
Technology Requirements
Laptop or desktop computer with a webcam and mouse
Reliable internet access
A space conducive to taking an online class (without distractions)
Camera with memory card and external hard drive is strongly encouraged
Student Expectations
Progress will be based on growth than set benchmarks. Students are expected to be present and engaged at all times. They are expected to follow directions, and take advice and criticism of their work as a learning experience.
Typical Day
Tentative Schedule
Synchronous class will involve lectures, demonstrations, and class discussion of the work that we make. I will give you exercises and prompts to complete creative assignments outside of class. Potential guest lecturers may include University faculty, faculty other institutions, as well as professionals working in the industry. Virtual tours may include local and national galleries, museums, and other art institutions.
When class is over, and on weekends, students can look forward to various Summer College virtual activities to meet and connect with other students across the world. Check out our Virtual Campus Experience page for more information!
Faculty Bios
Michael W. Hicks
Michael W. Hicks is a Syracuse, NY based artist and educator. He received his MFA in art photography from Syracuse University in 2018 and was a 2019-2020 Artist-in-Residence at the Munson-Williams-Proctor Arts Institute in Utica, NY. His work has been exhibited both nationally and internationally, including shows at the Haubrok Foundation in Berlin, Germany, at the SFO Museum in San Francisco, CA and at the Munson-Williams-Proctor Arts Institute Museum of Art in Utica, NY. His work is in collections at the Guggenheim Museum Library, at Syracuse University Special Collections, and at the High Museum in Atlanta, GA.
---
Additional courses you might like…