Course Overview
The Graphic Design Summer College Online course is for high school students who are interested in learning more about design and communication on a college level. This experiential course introduces core design fundamentals with exercises that will encourage conceptual thinking and visual problem-solving skills. In addition to the development of Adobe software skills, this class will address visual literacy through visual analysis. There will be time spent on text and image relationships and the effects they can create.
Live discussions and critiques will be handled on a digital platform. Assigned projects will introduce students to visual organization and structure, simplification of form, graphic translation, graphic interpretation, creative writing, and art direction. Through project-based learning, students will engage in design problem-solving and processes, idea development, and the execution of final 'deliverables'. They will also have the opportunity to learn about and discuss some of the areas of focus that are open to a professional designer. Students will also be introduced to the role of digital proficiency in the field of graphic design.
Course Objectives
While the course will include some computer-based work, students are not expected to be proficient in any of the professional software programs. Software to be introduced include: Adobe Photoshop, Illustrator, and InDesign (these programs will be made available to students prior to the first day of class).
Course Information
Course Prefix and Number: SCN 085
Eligibility: Students must be of rising high school sophomore, junior, or senior status – or a 2021 high school graduate.
Credit: Noncredit
Grading: Pass/Fail
Cost: $2,500
Program rates are subject to change and will be approved by the board of trustees. Discounts and scholarships are also available.
---
Program Information
Summer College Online: Explore college life before stepping foot on campus! High school students can enroll in a college-level course, pursue their academic interests, and meet likeminded students in daily virtual events and activities.
---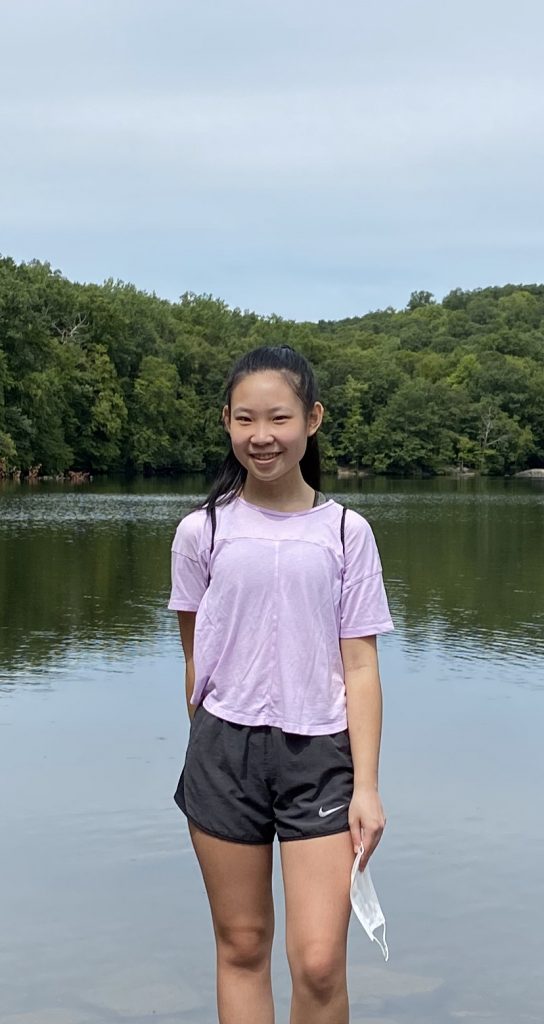 "Summer College's Graphic Design program has been one of the most enjoyable experiences of my life. One reason why I loved this program was the opportunity it gave me to learn from not only a very knowledgeable and helpful professor, but also from experienced TA's who were able to share their personal advice and feedback. Along with this, it was exciting to work with and connect with students who have similar interests as me."

— Jessica X. Summer College Online Graphic Design Student, 2020
---
Course Dates and Details
Program
Course Dates
Synchronous Class Time (Eastern Time)
Credit/Noncredit
Status
Summer College Online
3-Week Session I: July 19 – August 6, 2021
MTWThF
Class: 1PM – 2:30PM
Lab: 3-4:30PM
Noncredit

Closed
The professor and TAs are also going to hold open studio hours Monday through Thursday from 6 to 8 pm Eastern Time.
---
Course Requirements
Technology Requirements
Laptop or desktop computer with a webcam and mouse
Reliable internet access
A space conducive to taking an online class (without distractions)
Required Supplies
Students should budget for required textbooks and supplies. A supply and textbook listing will be sent to students before the start of the program.
Typical Day
Tentative Schedule
Students must attend live synchronous online sessions Monday – Friday from 1-2:30pm EDT. There will be lab time after from 3-4pm EDT. There are also open studio hours Monday through Thursday from 6 to 8 pm Eastern Time.
When class is over, and on weekends, students can look forward to various Summer College virtual activities to meet and connect with other students across the world. Check out our Virtual Campus Experience page for more information!
Faculty Bios
Carmel Nicoletti
Carmel Nicoletti has been teaching art and design for over 20 years. Her teaching has included courses in design, typography, glass, sculpture, drawing, color, and the history of art. She has an MFA degrees in visual arts and education. Nicoletti's work has been shown in galleries across the United States and in public installations. "My teaching style emphasizes the flow of one idea to another. I see each student as having a path towards both professional and personal development. My job as a professor is to help in the discovery of this pathway; leading a student to find connections between percept and concept."
---
You may also be interested in the following courses: