Course Overview
The six-week Forensic Science summer course explores the real science that underlies criminal investigations. Scientific methods are radically changing the landscape of the criminal justice system worldwide. Movies, television shows and mystery books are full of stories that involve many aspects of forensic science – but are these depictions accurate? Those participating in this intriguing summer STEM course will explore the science of crime detection and uniquely experience virtual forensic evidence collection and analysis, including a simulated crime scene. Emphasis is placed upon understanding scientific techniques used in evaluating forensic evidence.
Topics covered in the course include: blood analysis, organic and inorganic evidence analysis, microscopic investigations, hair analysis, DNA, forensic psychology, drug chemistry and toxicology, fiber comparisons, paints, glass compositions and fragmentation, fingerprints, soil comparisons, and arson investigations, among others.
Course Objectives
Discover and explore the science behind forensic science
Gain a deeper understanding of how science and engineering affects the criminal justice system
Learn how work in a CSI lab is carried out, utilizing modern criminal detection methods in many scientific fields
Work individually to interpret evidence from simulated crime scenes
Hear guest lectures that may include both University faculty as well as professionals working in criminal justice and forensic science.
Explore forensic techniques using resources available from home.
Course Information
Course Prefix and Number: CHE 113
Eligibility: Students must be of rising high school junior, or senior status – or a 2021 high school graduate.
Credit: 4 Credit
Grading: A-F
Cost: $3,680
Program rates are subject to change and will be approved by the board of trustees. Discounts and scholarships are also available.
---
Program Information
Summer College Online: Explore college life before stepping foot on campus! High school students can enroll in a college-level course, pursue their academic interests, and meet likeminded students in daily virtual events and activities.
---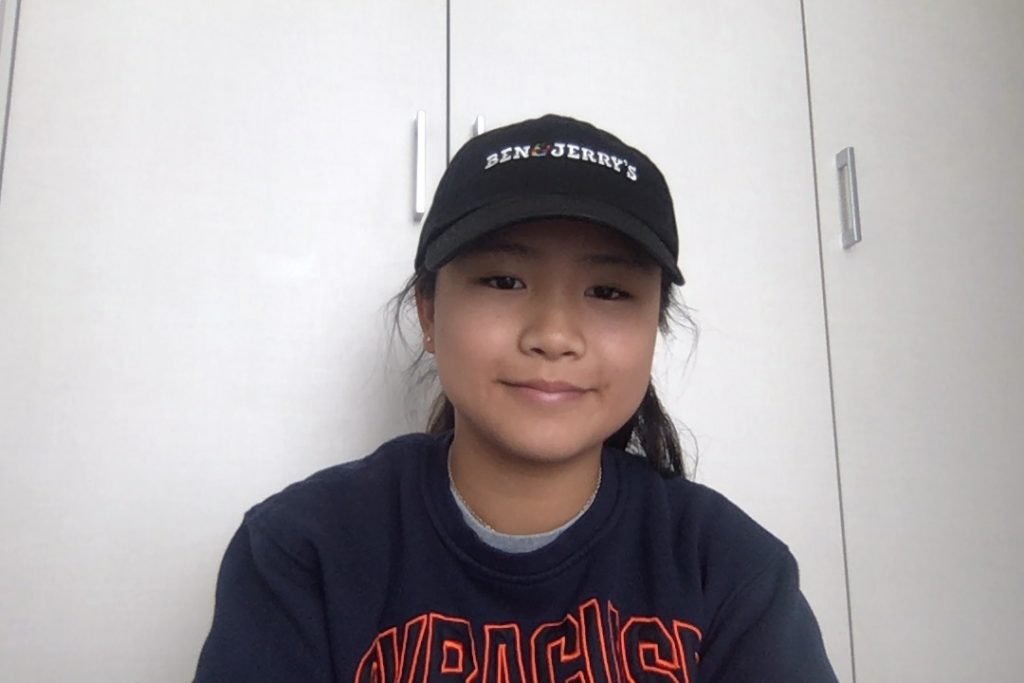 "I really enjoyed the 6-week Forensic Science course I took at Syracuse University Summer College Online. Not only did I find the lectures, the chapters, and the labs very interesting, but I also found the overall course challenging."

— Nina G.., Summer College Online Forensic Science Student, 2020
---
Course Dates and Details
Program
Course Dates
Synchronous Class Time (EST)
Credit/Noncredit
Status
Summer College Online
6-Week Session : July 19 – August 27, 2021
Class: MW
1:00PM – 2:00PM
Lab Prep: M 2:00-3:00PM

4 Credits

Closed
---
Course Requirements
Technology Requirements
Laptop or desktop computer with a webcam and mouse
Reliable internet access
A space conducive to taking an online class (without distractions)
Required Supplies
Students should budget for required textbooks and/or supplies. A supply and textbook list will be emailed to students before the start of the program.
Student Expectations
Participation in synchronous lecture discussions
Satisfactory performance on in-class examinations and completion of lab write-ups and projects
Participation as part of a team with assignments and projects
Typical Day
Tentative Schedule
Students will have synchronous (live) sessions on Mondays and Wednesdays from 1:00pm to 2:00pm EST for the six-week duration. These sessions will be opportunities for students to ask questions and receive feedback from the course instructors. Most of the lectures will be asynchronous. Lab Prep sessions will be held as needed on Mondays from 2:00-3:00pm EDT.
When class is over, and on weekends, students can look forward to various Summer College virtual activities to meet and connect with other students across the world. Check out our Virtual Campus Experience page for more information!
Faculty Bios
James T. Spencer — Laura J. and L. Douglas Meredith Professor, Chemistry
Dr. James Spencer joined the faculty at Syracuse University in 1986 after completing a postdoctoral fellowship at the University of Virginia. Prof. Spencer has recently received several honors for his research and teaching work including the "Distinguished Achievements in Boron Science" Award from the BUSA International Conference. He is the Laura J. and L. Douglas Meredith Professor in the College of Arts and Sciences. In 2013, he received the Chancellor's Citation for Excellence, the highest award recognition for SU faculty and staff in recognition of outstanding achievement in teaching, scholarship and creative work. He also received the Excellence in Teaching Award from University College in 2009. He has been active in organizing a variety of scientific meetings for both the American Chemical Society and the BUSA International Conference, in addition to serving as co-chair for the 10th and 11th Foresight Conferences on Molecular Nanotechnology. Dr. Spencer has presented numerous invited lectures including at the IMEBORON X International Conference, the Gordon Research Conference in Inorganic Chemistry, and the International Symposium on Solid State Imaging and CVD. He has also served as a consultant for the Lockheed Martin Corporation, General Electric Corporation, the Merix Corporation, and International Business Machines, among others. At Syracuse University, Dr. Spencer has chaired the Faculty Council, the Senate Research Committee, and the College's Promotion and Tenure Committee. He is the author of over 80 papers and has presented over 200 lectures at regional, national and international venues.Spencer's research involves the study of solid-state, main group and organometallic chemistry and includes projects in solid state chemistry on boron-containing and nanostructural materials.
Dr. Spencer founded the University's Forensic and National Security Sciences Institute (FNSSI) where he currently serves as its Executive Director. The Institute brings together work from many disciplines and provides a program of excellence, uniquely positioned to make significant contributions to combat crime and promote national security through research, teaching, and professional outreach: the nation's first program that comprehensively focuses upon the breadth and depth scholarship in forensic and national security sciences and is establishing groundbreaking research based upon rigorous scientific investigation and technical ability. Professor Spencer's teaching was also recently recognized by the Excellence in Teaching Award from University College in 2009. He has completed work on a new introductory textbook in Forensic Science, to be published by Cengage – the world's largest publisher of scientific textbooks.
Spencer also directs the national award-winning Syracuse University Brass Ensemble, having begun his studies at SUNY Potsdam in brass music. The Ensemble is composed of over thirty-five professional-level musicians. The Ensemble is a year round organization which presents some twenty performances each year.
Liz Clifford
Coming soon!
---
You may also be interested in the following courses: