Course Overview
Fashion Design Creative Process, a three-week pre-college program for high school students aims to provide insight into the multi-faceted world of fashion and digital fashion presentation. The emphasis will be on how fashion design evolves, where ideas are generated, how a designer creates a collection, the inner workings of the fashion industry, as well as in-depth experience in digital presentation using Adobe Photoshop as a creative medium. Students will learn strategies for concept development, ideation, and presentation portfolio skills.
Students will study the origins of the fashion industry from the glamour of Parisian haute couture to designers like Marc Jacobs and Jason Wu currently working on 7th avenue in New York City. London, Milan, and Tokyo will also be explored along with Paris and New York through fashion shows and projects. The emphasis of this course will be the history and inner workings of the fashion design industry, fashion collection development, and creative fashion presentation using the Adobe suite.
Working closely with the professors each day, fashion students will sketch ideas and generate computer images. The course will culminate in an online fashion presentation to showcase the student designs in an exciting new format.
Course Objectives
Develop your design portfolio
Explore the history of fashion design
Gain insight into the career of fashion design while creating your own pieces
Course Information
Course Prefix and Number: SCN 055
Eligibility: Students must be of rising high school sophomore, junior, or senior status – or a 2021 high school graduate.
Credit: Noncredit
Grading: Pass/Fail
Cost: $2,500
Program rates are subject to change and will be approved by the board of trustees. Discounts and scholarships are also available.
---
Program Information
Summer College Online: Explore college life before stepping foot on campus! High school students can enroll in a college-level course, pursue their academic interests, and meet likeminded students in daily virtual events and activities.
---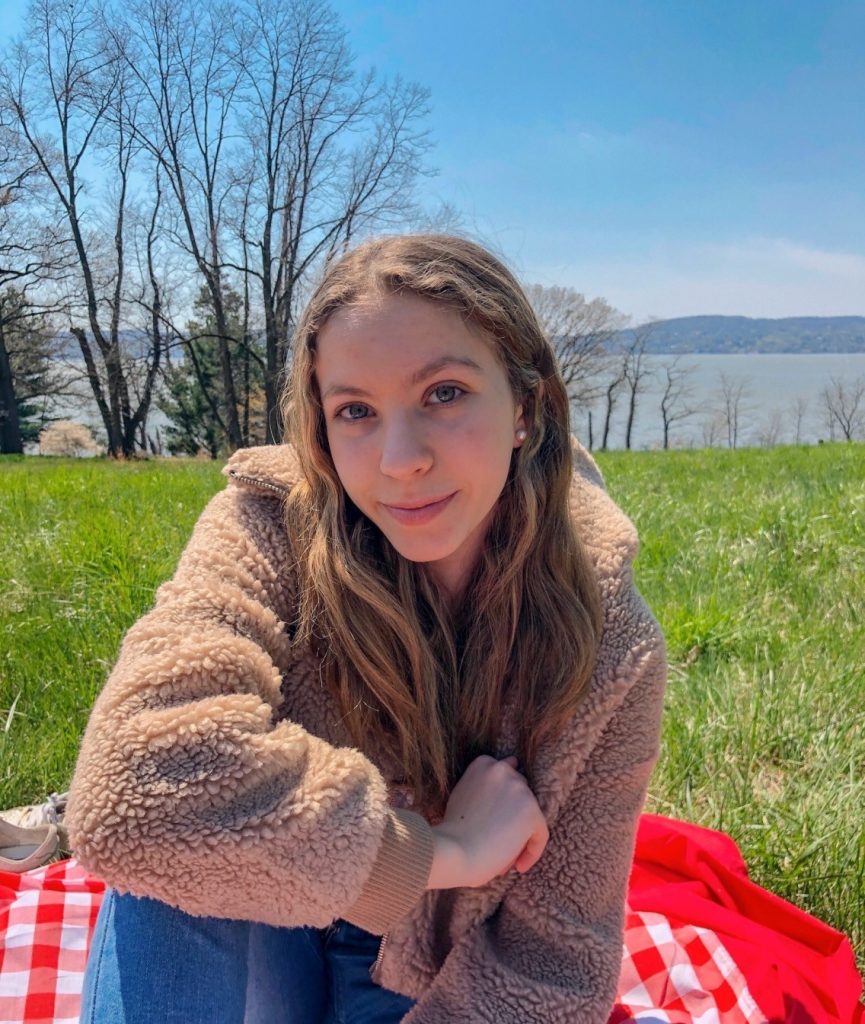 "Before the start of my Summer College Online Fashion Design course at Syracuse University, I was excited to learn about the fashion industry in a multifaceted way. I was immediately immersed in the course and looked forward to the creative projects. Professors Mayer and Conover did an excellent job in teaching over ZOOM. I've never felt more passion and excitement regarding the fashion industry. My creativity skyrocketed throughout the innovative projects. Looking back at my time at Syracuse Summer College Online, I'm very proud of everything I accomplished."

— Sasha W.., Summer College Fashion Design Student, 2020
---
Course Dates and Details
Program
Course Dates
Synchronous Class Time (Eastern Time)
Credit/Noncredit
Status
Summer College Online
3-Week Session I: July 19 – August 6, 2021
MTWThF
1PM – 2:30PM
Noncredit

Closed
---
Course Requirements
Technology Requirements
Laptop or desktop computer with a webcam and mouse
Reliable internet access
A space conducive to taking an online class (without distractions)
Required Supplies
Students should budget for required textbooks and/or supplies. A supply and textbook listing will be emailed to students before the start of the program.
Typical Day
Tentative Schedule
Students will be expected to attend daily live, synchronous virtual sessions Monday-Friday from 1:00pm – 2:00pm EDT. Each day there will be a 15-20 minute video posted with the activity for the afternoon. Occasionally there will be a full documentary video to watch.
When class is over, and on weekends, students can look forward to various Summer College virtual activities to meet and connect with other students across the world. Check out our Virtual Campus Experience page for more information!
Faculty Bios
Jeffrey Mayer – Professor Fashion Design, Co-Director of the Fashion Design Program
Jeffrey Mayer is the program coordinator for the Fashion Design program, the Curator of the Syracuse University Sue Ann Genet Costume Collection, and author of 'Vintage Details; a Fashion Sourcebook' which features vintage garments from the collection.
His teaching within the program varies from hands-on design in the area of Construction, Flat Pattern, Draping and Illustration to Textiles and the History of Fashion.
Mayer holds a advanced degree from University of Connecticut and along with co-designer, Todd Conover, designed high-end evening wear under the label Conover Mayer from 1994-2006 which sold at such retailers as Saks Fifth Avenue and Neiman Marcus.
Read about how Mayer's Advanced Fashion Illustration students worked with a famous British designer on a project this semester! And check out the fashion design program's Instagram page!
Todd Conover – Associate Professor Fashion Design, Co-Director of the Fashion Design Program
Todd Conover is a senior faculty member in the Fashion Design Program and is responsible for the senior level capstone course and annual Syracuse University Fashion Show. As a professional graphic designer he also teaches Adobe Photoshop and Adobe Illustrator for the fashion industry.
His teaching has included every facet of the program and as an internationally known metal smith and jewelry designer Todd has an especially strong background in accessory design and jewelry creation.
Conover has a degree in Fashion Design from Syracuse University and was co-designer with Jeffrey Mayer in their business Conover Mayer, 1994-2006. Currently he is a member of the Society of Illustrators and the Society of North American Goldsmiths.
---
You may also be interested in the following courses: