Course Overview
New for 2023!
The focus of this is course is learning how to work with glass in the kiln, including fusing, slumping and casting.
All students who successfully complete the course will receive a Certificate of Completion and have the opportunity to request a Syracuse University credit transcript.
Course Objectives
In this course, students will:
Learn how to cut glass and work with large color palette.
Learn how to heat and cool glass in a kiln.
Learn how to build forms in the kiln to give form and volume to slumped glass.
Learn transfer processes to put digital design and image into glass.
Learn sandcasting techniques for glass.
Course Information
Course Prefix and Number:
Credit: ARI 300
Noncredit: SCN 135
Format: On Campus (at Syracuse University)
Eligibility: Students must be of rising high school sophomore*, junior or senior status – or a 2023 high school graduate.
*Rising sophomores are only eligible for the noncredit version of this course.
Credit: 3 credits** or Noncredit
**Prospective students wishing to take the course for college credit are required to submit a sample portfolio of 3-5 images of current artwork formatted in a single pdf document. Please include name, date, title, and dimensions. Images in the sample portfolio do not need to be in the medium of the course to be taken but should emphasize creativity and technical accomplishment.
Grading:
Credit: A-F
Noncredit: Pass/Fail
3-Credit:
Residential: $4,535
Commuter: $3,589
Noncredit:
Residential: $3,945
Commuter: $2,999
Program rates are subject to change and will be approved by the board of trustees. Discounts and scholarships are also available.
---
Program Information
Summer College – On Campus: Experience what college is really like: take a college-level course, live in a residence hall, have meals with friends in a dining hall, and participate in activities and events on campus.
---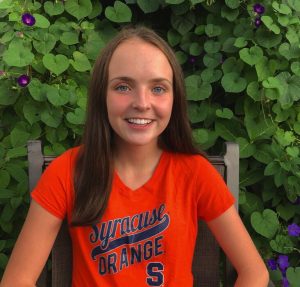 "My experience at Syracuse University Summer College Online was great. As a rising junior, it gave me insight into what it would be like to be a college student. I definitely plan on taking another SU Summer College course next year and I have already encouraged my friends to do the same!"

— Catherine D.., Summer College Online Student, 2020
---
Course Dates and Details
Program
Course Dates
Synchronous Class Time (Eastern Time)
Credit/Noncredit
Status
Summer College – On Campus
2-Week Session II: Sunday, July 16 – Friday, July 28, 2023
MTWThF;
9 a.m. – 4 p.m.
3 credits or Noncredit
Closed
Class times subject to change.
---
Course Requirements
Required Supplies
Students should budget for required textbooks and supplies.
Typical Day
Tentative Schedule
Students will attend lectures, studio time and kiln time.
When class is over, and on weekends, students can look forward to various Summer College – On Campus activities to meet and connect with other students! Check out our On Campus Experience page for more information!
Academic Field Trips
Potential field trips include a trip to the Corning Museum of Glass.
Faculty Bios
Eric Jager
Bio TBD.
Jessie McClanahan
Bio TBD.
---
Other courses you may be interested in…