Course Overview
Astro-Bioengineering: Searching for the Limit of Life introduces high school students to the many aspects of astrobiology and bioengineering through lectures, workshops, virtual field trips, hands-on lab activities and projects. The summer STEM course starts with an interdisciplinary examination on the physical, biological, chemical and geological properties of potential extraterrestrial habitats and their Earth analogs, with a focus on the engineering technology involved. This biophysiochemical understanding provides the basis for the search of biomarkers on potential extinct or extant life. Topics include Earth's extremophiles, Earth and exoplanet habitability, life detection technologies, origin of life, and technology for the detection of biomarkers. Students will work on projects to solve real-life multifaceted astrobiology problems using engineering principles. Students will perform a simulated exobiological sampling to search for life, design and prototype a simulated Mars Rover.
All students who successfully complete the course will receive a Certificate of Completion and have the opportunity to request a Syracuse University noncredit transcript.
Course Objectives
As a result of successful course completion, students will:
Obtain a broad exposure to astrobiology and related bioengineering principles.
Appreciate the use of engineering principles and scientific methods in the search of biomarkers
Obtain hands-on skills in building a robotic car
Build a mathematical, geological, physical, biological and chemical foundation in astrobiology
Course Information
Course Prefix and Number: SCN 069
Format: On Campus (at Syracuse University)
Eligibility: Students must be of rising high school sophomore, junior, or senior status – or a 2022 high school graduate.
Credit: Noncredit
Grading: Pass/Fail
Residential: $3,585
Commuter: $2,730
Program rates are subject to change and will be approved by the board of trustees. Discounts and scholarships are also available.
---
Program Information
Summer College – On Campus: Experience what college is really like: take a college-level course, live in a residence hall, have meals with friends in a dining hall, and participate in activities and events on campus.
---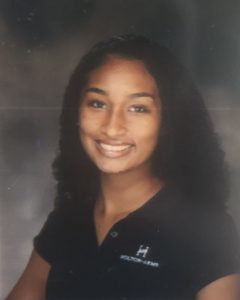 "I took Astro-Bioengineering: Searching for the Limit of Life, which was very interesting, yet proved to be a challenge for me. Before the class, I did not know how to build a robot with household items nor how to make code. After receiving support from my professor, I was able to not only make a functioning robot and code but also exceed my own expectations. Summer College helped me realize that asking for help is okay and I can accomplish big things if I put my mind to it!"

— Sophia C., Summer College – Online Astro-Bioengineering student, 2020
---
Course Dates and Details
| Program | Course Dates | Class Time (Eastern Time) | Credit/Noncredit | Status |
| --- | --- | --- | --- | --- |
| Summer College – On Campus | 2-Week Session II: Sunday, July 17 – Friday, July 29, 2022 | 9 a.m.-4 p.m. | Noncredit | Closed |
Students will break for roughly one hour for lunch. Class times subject to change.
---
Course Requirements
Required Supplies
Students should budget for required supplies.
Typical Day
Tentative Schedule
Coming soon!
When class is over, and on weekends, students can look forward to various Summer College – On Campus activities to meet and connect with other students! Check out our On Campus Experience page for more information!
End Event
There will be a Mars Rover demonstration and presentation on the last day of class.
Student Expectations
Students must:
Attend to all academic requirements
Be on time for all sessions
Be attentive and engaged
Complete all academic requirements
Faculty Bio
Douglas Yung – Associate Teaching Professor, Bioengineering, College of Engineering & Computer Science
Douglas Yung is an associate teaching professor in the Department of Biomedical and Chemical Engineering at Syracuse University and the Director for the Bioengineering undergraduate program. He earned his B.S. in electrical engineering and mathematics from UCLA in 2003 and a Ph.D. in bioengineering from Caltech in 2008. Yung worked as a NASA Postdoctoral Fellow at the Jet Propulsion Laboratory in California on sensor development, microfluidics, and bacterial spore viability. He joined the Department of Electronic Engineering at the Chinese University of Hong Kong as an assistant professor in 2009. Douglas has long been intrigued by the interfacing of microbes with engineering tools on a micro- and nano-scale. He is unraveling methods to rapidly assess the viability of superbugs and harness energy from extremophiles using a combination of electrochemical, optical techniques and MEMS devices. Professor Yung is an advocate of hybrid teaching and a learning environment replete with project-based hands-on work, experiential activities and peer collaboration, a style departing from traditional top-down expository pedagogies.
---
Additional courses you might like…