Course Overview
Pre-college students in Team and Leadership Academy will take an in-depth look at leadership and what it means today. High school students will learn about various leadership styles, effective communication, teamwork, what it means to be a leader in today's society, and the leader they can become while in the virtual classroom.
Team and Leadership Academy challenges students to safely push through their comfort zones, test their understanding of what it means to be a member of a team, and develop the qualities of good a leader. Critical skill development will be at the core of this online program. Students will explore and refine their skills in communication, trust, collaboration, creativity, adaptability, and problem solving. Students will learn the value of community, trust building, effective communication, resiliency and determination, as well as the ability to think through and solve problems, not only as an individual, but also as a contributing member of a team.
Course Topics
Topics covered include but are not limited to:
Basic theory of leadership and experiential education
The development and enhancement of personal leadership skills
Learning and practicing how to work effectively in groups online
Applying what they've learned in a culminating virtual experience
Course Information
Course Prefix and Number: SCN 039
Eligibility: Students must be of rising high school sophomore, junior, or senior status – or a 2021 high school graduate.
Credit: Noncredit
Grading: Pass/Fail
Cost: $2,500
Program rates are subject to change and will be approved by the board of trustees. Discounts and scholarships are also available.
---
Program Information
Summer College Online: Explore college life before stepping foot on campus! High school students can enroll in a college-level course, pursue their academic interests, and meet likeminded students in daily virtual events and activities.
---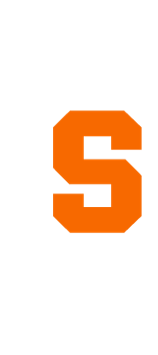 "In my Team and Leadership Academy course, the instructors and guest speakers made online learning one of the most fun, cooperative, and interesting class environments that I have ever been in."

— Taylor W.., Summer College Online Team and Leadership Academy Student, 2020
---
Course Dates and Details
Program
Course Dates
Synchronous Class Time (EST)
Credit/Noncredit
Status
Summer College Online
3-Week Session I: July 19 – August 6, 2021
MTWThF
2:30PM – 4PM
Noncredit

Closed
---
Course Requirements
Technology Requirements
Laptop or desktop computer with a webcam and mouse
Reliable internet access
A space conducive to taking an online class (without distractions)
Required Supplies
Students should budget for required textbooks and/or supplies. A supply and textbook listing will be emailed to students before the start of the program.
Student Expectations
Students will be fully engaged in the program. This includes actively participating in virtual activities, being respectful of guest presenters, showing up on time, being prompt and prepared for the day, and not using a phone while in synchronous sessions. Students should come to class with an attitude of openness and readiness to learn about themselves and develop into more well-rounded leaders and people.
Typical Day
Tentative Schedule
Students in Team and Leadership Academy (TLA) will delve into a new topic surrounding leadership every day. In our daily classes, we will take a look at the components of leadership and explore them deeper through large and small group discussions, informative presentations, various activities and games, small group projects, guest speakers, reading, personality assessments, challenges, and more! The "on your own" component will consist of assigned readings, writing assignments, group activities/work, simple assessments and assignments.
When class is over, and on weekends, students can look forward to various Summer College virtual activities to meet and connect with other students across the world. Check out our Virtual Campus Experience page for more information!
Faculty Bios
Thomas Phelan – Outdoor Education Coordinator
Thomas Phelan, a Syracuse University alum, has worked in outdoor education since 2014. He oversees SU's challenge course and cross-country ski center programs. Phelan's favorite outdoor activities include backpacking, trail running, rock climbing, and kayaking.
---
You may also be interested in the following courses: