Course Overview
Few institutions have the same global reach and impact as sport, which makes it an industry worth studying. Several major sporting events typically take place during the time of this class: Euro Cup and Copa América soccer, Wimbledon tennis, and the MLB all-star game, to name a few. These events offer students the chance to critically consider how media create narratives about people and places. In our current climate, where many sporting events have had to be canceled, we will examine how sports organizations continue to engage with fanbases. Students in this program will learn how media coverage of sporting events shapes how we think about national identity, race, and gender.
Course Objectives
Students will learn to:
Articulate what makes an activity a sport
Explain the relationship between sport and media
Discuss nationality, race, and gender in the context of sport
Think more critically about how sports media affects our understandings of groups of people
Course Information
Course Prefix and Number: SCN 047
Eligibility: Students must be of rising high school sophomore junior, or senior status – or a 2021 high school graduate.
Credit: Noncredit
Grading: Pass/Fail
Cost: $2,500
Program rates are subject to change and will be approved by the board of trustees. Discounts and scholarships are also available.
---
Program Information
Summer College Online: Explore college life before stepping foot on campus! High school students can enroll in a college-level course, pursue their academic interests, and meet likeminded students in daily virtual events and activities.
---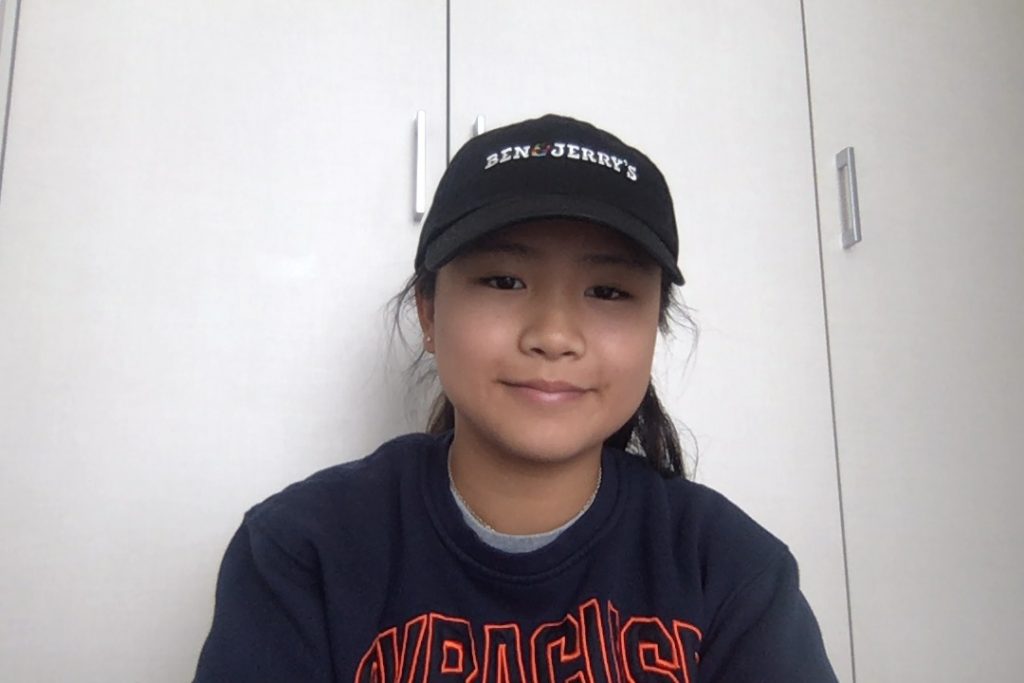 "This was my first experience with any type of pre-college program, and while I had heard good things, I did not quite know what to expect. Syracuse did an amazing job. I felt fully supported by the faculty and knew I could ask for help whenever I needed it."

—Nina G., Summer College Online Student, 2020
---
Course Dates and Details
Program
Course Dates
Synchronous Class Time (Eastern Time)
Credit/Noncredit
Status
Summer College Online
3-Week Session I: July 19 – August 6, 2021
MTWThF;
1PM-2:30PM
Noncredit

Closed
---
Course Requirements
Technology Requirements
Laptop or desktop computer with a webcam and mouse
Reliable internet access
A space conducive to taking an online class (without distractions)
Required Supplies
Students should budget for required textbooks and supplies. A supply and textbook listing will be sent to students before the start of the program.
Student Expectations
Students will be expected to:
Attend each synchronous class
Complete the readings prior to class
Engage in thoughtful discussion
Produce essays that apply readings
Typical Day
Tentative Schedule
Students must attend live synchronous online sessions Monday – Friday, from 1-2:30pm Eastern Time.
When class is over, and on weekends, students can look forward to various Summer College virtual activities to meet and connect with other students across the world. Check out our Virtual Campus Experience page for more information!
Faculty Bios
Anne Osborne
Anne Osborne teaches a range of classes on media and culture. Osborne's teaching is informed by her research on gender, sport, and fandom. She has published peer-reviewed articles in journals such as International Journal of Sport Communication, Journal of Public Relations Research, and Sport in Society, as well as several book chapters. She is lead author of "Female Fans of the NFL: Taking their Place in the Stands" (Routledge, 2016), and is working on a new book titled "Transgender and Intersex Athletes Against Gender Binaries in Sports: Discourses of Difference" (Peter Lang, 2020).
William Osborne
William Osborne teaches courses on philosophy, art and creativity at Syracuse University. He has worked in Honors programs at different universities and specializes in interdisciplinary instruction, collaborative learning, and course development. His research areas are in the philosophy of art and creativity. He is also a practicing artist, writer, and musician.
---
You may also be interested in the following courses: