Course Overview
New for 2021! SOC 200: Sociology of Sport provides an introduction of sports through a sociological perspective by examining various purposes, theories, methods and ideas of the institution of sport. Using a variety of course readings, critical discussions, videos, and assignments, students in this course are encouraged to view sports and physical activity from a sociological lens. Students will still engage in dialogues/debates online via Zoom/Blackboard Collaborate.
The objective is for students to form their own critical insights into established structural realities, power relations, and social forces that shape, and are shaped by, the institution of sports. A central foundation of the course requires students to apply a sociological imagination to their own consumption of, and participation in, sports within their own lives. Students will have the opportunity to engage with a topic discussed throughout the course (militarization of sports, race & sports, gender & sports) to provide an interactive presentation/project.
Discussion about how sports have been and continue to be affected by Covid-19 adds to the list of current issues within sports the course will address. Students will be asked to attend virtual lectures wearing sports apparel. (This is an updated expectation, but students will not be graded/assessed by this expectation).
This course is open to Syracuse University undergraduates.
Course Objectives
Students will be able to:
Identify, articulate and apply the sociological perspective to the study of sport
Articulate and apply central principles and theories developed through sociological inquiry central to the sociology of sport
Articulate and apply fundamental elements of social research
Connect social structures including race, class, gender, etc to the institution of sport
Critically examine how sports have been shaped by activism and social movements
Consider sport in cultural, political and economic contexts
Learn to communicate sociological research and theory effectively
Course Information
Course Prefix and Number: SOC 200
Eligibility: Students must be of rising high school junior, or senior status – or a 2021 high school graduate.
Credit: 3 Credits
Grading: A-F
Cost: $2,985
Program rates are subject to change and will be approved by the board of trustees. Discounts and scholarships are also available.
---
Program Information
Summer College Online: Explore college life before stepping foot on campus! High school students can enroll in a college-level course, pursue their academic interests, and meet likeminded students in daily virtual events and activities.
---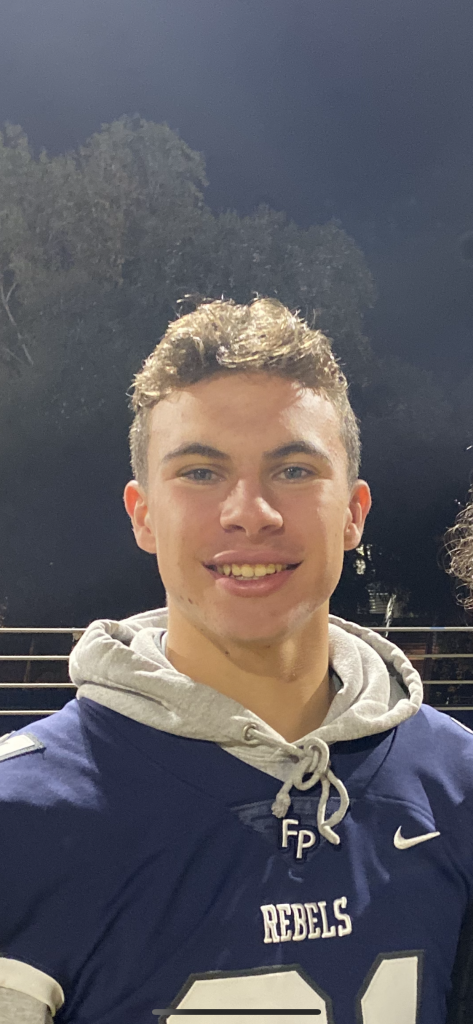 "Taking SOC 200: Sociology of Sport was initially due to my love of sports. I have never been interested in the sociology aspect before, but this class really helped open my eyes to just how interesting and important sociology is. The way Professor Bartholomew incorporated modern-day actions and moments to those that happened 50 years ago was terrific. I could not have wished for a better summer pre-college experience"

— Tommy P., Summer College Online Sociology of Sport Student, 2020
---
Course Dates and Details
Program
Course Dates
Synchronous Class Time (Eastern Time)
Credit/Noncredit
Status
Summer College Online
3- Week Session II: August 9 – August 27, 2021
MTWThF
3PM – 4:30PM
3 Credits

Closed
---
Course Requirements
Technology Requirements
Laptop or desktop computer with a webcam and mouse
Reliable internet access
A space conducive to taking an online class (without distractions)
Microsoft Office or Google Drive (students are provided access to Microsoft Office and a Google Drive account prior to the first day of class)
Students will be asked to attend virtual lectures wearing sports apparel. (This is an updated expectation but students will not be graded/assessed by this expectation).
Required Supplies
Students should budget for required textbooks and supplies. A supply and textbook listing will be sent to students before the start of the program.
Typical Day
Tentative Schedule
Students must attend live synchronous online sessions Monday – Friday, 3:00pm – 4:30pm Eastern Time.
When class is over, and on weekends, students can look forward to various Summer College virtual activities to meet and connect with other students across the world. Check out our Virtual Campus Experience page for more information!
Faculty Bios
Jacob Bartholomew
Jacob Bartholomew is an advanced doctoral student in the Sociology department at Syracuse University. His areas of study include: race and racism, social justice and education access and equity, masculinity and the sociology of sport. As an avid sports fan, Bartholomew believes that when understanding larger links between social systems and the sports we love, we become more informed sports fans. In his spare time he enjoys hanging out with his Pug, Oscar, watching baseball, and playing video games.
---
You may also be interested in the following courses: