Course Overview
New for 2021! This course introduces students to the opportunities available, and skills needed, to be a design professional. This field offers a wide variety of opportunities and has expanded beyond the scope of giving form to consumer items or advertising/branding. Specialist design degrees are increasingly giving way to interdisciplinary design studies that focus on the development of a body of knowledge including design techniques, social and cultural knowledge, digital awareness, and business knowledge that are used to solve a wide variety of problems. Graphic designers might work with virtual reality, industrial designers can become social entrepreneurs, and fashion designers can work with high tech fabrics that monitor an individual's heartbeat.
The course will begin with an introduction to recent design history, progress to an understanding of industry specific terminology and techniques. As we progress students will explore the development of consumer objects and digital prototypes. In addition to lectures, students will have time to create simple 3D printed objects, sketch logos and brands, and prototype software-based products. The course will also discuss the value of portfolios as an indicator of skills for both admission to higher education as well as discussion or how portfolios are used to hire professionals.
Each class begins with a 30 to 45-minute lecture with additional time to work independently, and in groups, to solve design problems. Homework consists of a continuation of in-class problem solving and design development, video-based design content, and software practice. Optional evening lab time overseen by a TA.
Course Objectives
After taking this class, students will be able to:
Explain the ways that design professionals contribute to society.
Identify and correctly communicate using design specific terminology.
Produce simple 3D files for print, data images, and visual prototypes.
Engage with other students in a discussion of fundamental aspects of design activity.
Course Information
Course Prefix and Number: SCN 094
Eligibility: Students must be of rising high school sophomore, junior, or senior status – or a 2021 high school graduate. While this class will be useful for students who have studied art, no previous art, design, or software experience is expected – the focus of the class is exposure to a broad understanding of design, not software expertise.
Credit: Noncredit
Grading: Pass/Fail
Cost: $2,500
Program rates are subject to change and will be approved by the board of trustees. Discounts and scholarships are also available.
---
Program Information
Summer College Online: Explore college life before stepping foot on campus! High school students can enroll in a college-level course, pursue their academic interests, and meet likeminded students in daily virtual events and activities.
---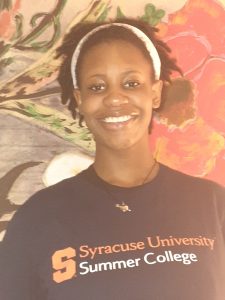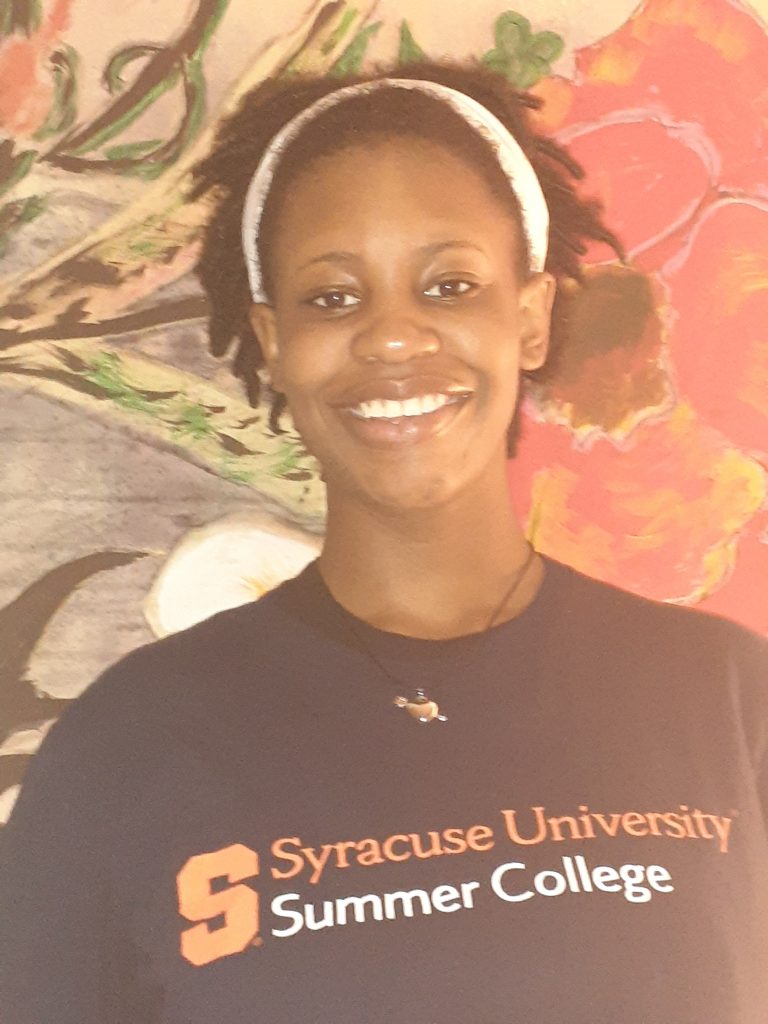 "My acceptance into the Syracuse University Summer College Online program, is one of the best things to happen to me in 2020. The communication, socialization, and effort put forth was admirable and comforting. I felt like I had been in Syracuse's family for several years with their support system!"

—Aliea M., Summer College Online Student, 2020
---
Course Dates and Details
Program
Course Dates
Synchronous Class Time (Eastern Time)
Credit/Noncredit
Status
Summer College Online
3-Week Session I: July 19 – August 6, 2021
MTWThF
1PM – 2:30PM
Noncredit

Closed
---
Course Requirements
Technology Requirements
Laptop or desktop computer with a webcam and mouse
Reliable internet access
A space conducive to taking an online class (without distractions)
Required Supplies
Students should budget for required textbooks and supplies. A supply and textbook listing will be sent to students before the start of the program.
Typical Day
Tentative Schedule
Students must attend live synchronous online sessions Monday – Friday, 1:00pm – 2:30pm EDT.
When class is over, and on weekends, students can look forward to various Summer College virtual activities to meet and connect with other students across the world. Check out our Virtual Campus Experience page for more information!
Faculty Bios
Denise Heckman, Associate Professor
Before joining the faculty of the industrial and interaction design program at Syracuse University, Denise Heckman began her career at Hallmark Cards and then spent the greater part of the late 1990s in the technology ghettos of Seattle where she co-founded Motive Design Research, a design and consulting firm whose clients included Hewlett Packard, PhotoDisc, Adobe, and K2 Skis/Olen. Heckman worked as both a designer and as a design researcher for startup companies, biotech, medical, consumer products, and arts organizations before becoming a full-time educator in 2000.
She currently teaches courses on design research, interaction design, and principles of industrial design.
---
You may also be interested in the following courses: