Course Overview
Criminology will introduce students to the sociological study of crime, offering a critical and interdisciplinary approach. Students will read and engage with sociological, historical, and legal studies (among others) on the criminal justice system, the construction of crime, and the field of criminology. Through the course, students will introduced to various methodological and theoretical perspectives on crime and its causes, the development of the field of criminology, and the relationship between the criminal justice system and social inequality in the United States. The course will conclude by looking towards the future of criminology and possible alternatives to the contemporary criminal justice system.
As this is an online course, students will be responsible for completing all material throughout the course, including reading assignments and audiovisual content, along with taking notes and preparing for exams. We will also be using online discussion posts to allow students to interact with classmates and share thoughts and ideas about different sections of the course.
Note that this course is open to Syracuse University undergrads.
Course Objectives
Upon completion of the course, students will:
Understand the classic and contemporary theories of criminology and will be able to recognize basic concepts associated with criminology
Become familiar with the various institutions and systems that constitute the criminal justice system
Develop a social science framework for analyzing crime, criminal behavior, and social responses to this kind of behavior
Identify how the field of criminology is affected by the societal and legal construction of crime
Understand the relationship between the criminal justice system and social inequality in the United States
Identify the relationship between social theory and research by applying social science research methods to particular case studies
Consider alternatives to the current design of America's criminal justice system
Course Information
Course Prefix and Number: SOC 200
Eligibility: Students must be of rising high school junior, or senior status – or a 2021 high school graduate.
Credit: 3 credits
Grading: A-F
Cost: $2,985
Program rates are subject to change and will be approved by the board of trustees. Discounts and scholarships are also available.
---
Program Information
Summer College Online: Explore college life before stepping foot on campus! High school students can enroll in a college-level course, pursue their academic interests, and meet like-minded students in daily virtual events and activities.
---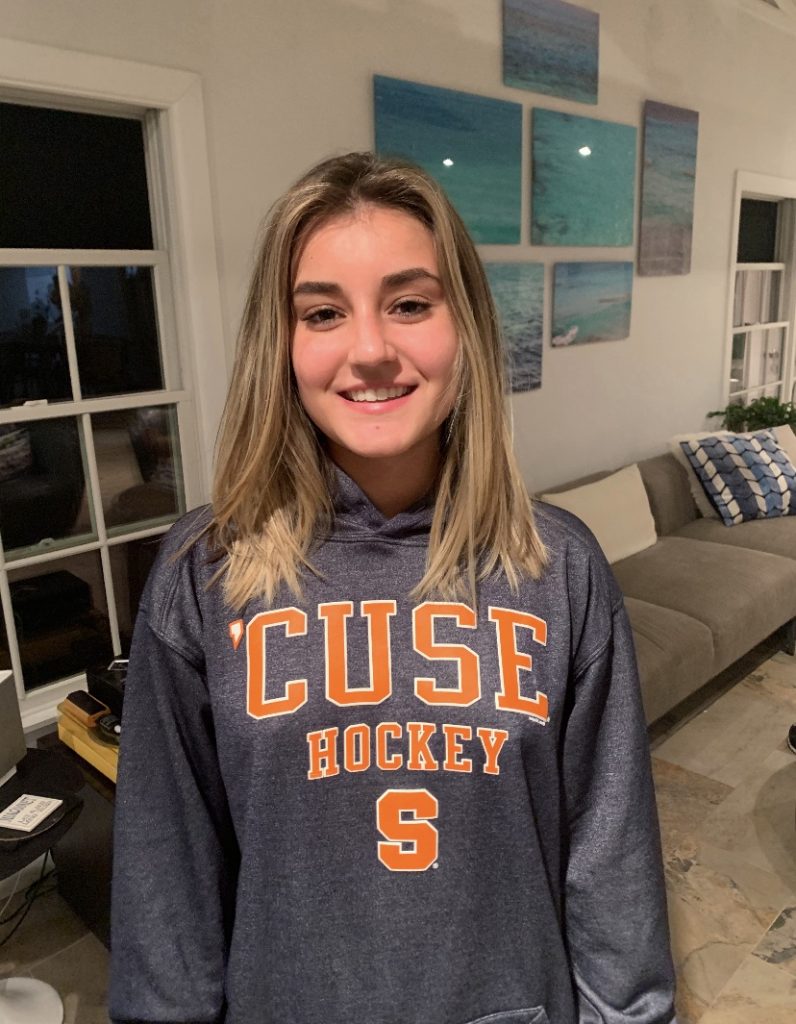 "I attended Syracuse University Summer College Online because it gave me the opportunity to explore a field of study that isn't taught at my high school. This motivation only intensified as my Criminology class began. In part because my professor was very down to earth. He created a stress-free environment in the class. My interest deepened as I learned the principles of criminology and how they can be applied today. The application to modern-day society opened my eyes to a new way of thought. My newfound perspective has inspired me to join the fight against injustices. This experience motivates me to encourage others to reach out for experiences like this."

— Juliet S, Summer College Online Criminology Student, 2020
---
Course Dates and Details
Program
Course Dates
Synchronous Class Time (Eastern Time)
Credit/Noncredit
Status
Summer College Online
3-Week Session I: July 19 – August 6, 2021
MTWThF
2PM – 3:30PM
3 credits

Closed
---
Course Requirements
Technology Requirements
A laptop or desktop computer with webcam
Reliable internet connection
A smartphone, thought not required, might be useful for quickly accessing the course when a computer or tablet is unavailable
A space conducive to taking an online class (without distractions)
Required Supplies
Students should budget for required textbooks and supplies. A supply and textbook listing will be sent to students before the start of the program.
Typically, in addition to a required textbook for this course, a collection of readings and supplemental material from a wide variety of sources will be posted to Blackboard. These readings and material will be made available prior to the start of the course. Course materials will come from a variety of sources including, but not limited to, academic journals, news publications, legal archives, popular culture, and works of fiction and nonfiction. Materials posted to Blackboard will be marked as such in the syllabus and are subject to change.
Typical Day
Tentative Schedule
Students must attend live synchronous online sessions for three weeks, Monday – Friday, 2-3:30pm EDT.
When class is over, and on weekends, students can look forward to various Summer College virtual activities to meet and connect with other students across the world. Check out our Virtual Campus Experience page for more information!
Faculty Bios
Michael Branch
Michael Branch is a fifth-year doctoral student in sociology at Syracuse University, where he also received his master's degree. His bachelor's degree is from Elmira College in foreign languages with a specialization in French. Branch's academic focus is on police, criminal justice, race, and sociological theory. His dissertation project is an ethnographic work that focuses on rural policing and communities. His research is focused on how rural police officers experience boredom, how rural policing contributes to community development, and how policing is experienced in everyday life. Branch has conducted two years of fieldwork with police academies, examining how gender and masculinity are contextualized in the training of future law enforcement officers and how police recruits are taught to see policing as a career that is precarious both in terms of job security and life security, which does not match statistical data about policing. He has also conducted research on military veterans' support of police. He has worked as a research assistant and interviewer on a project that investigated factors influencing usage of pre-exposure prophylaxis. Branch received Syracuse University's Outstanding Teaching Assistant award in 2019 and has served as the Graduate Representative in the Sociology Graduate Student Assemblage.
---
You may also be interested in the following courses: