Course Overview
Criminal Justice and Corporate Law provides a broad survey of the law enforcement system and an investigation of practical business and civil law topics in society. While exploring Criminal Justice, high school students in this summer course will track what happens from apprehension and arrest to adjudication and sentencing. Students will also learn about the background of fundamental policies and the roles of the participants in modern criminal law. In Corporate Law, the class will experience hands-on activities involving business formation, contracts, real estate, and wealth planning and succession. Interaction with start-up professionals gives real-life support to college-level readings and practical assignments.
Course Objectives
Understand the differences between criminal justice and corporate law
Participate in a virtual mock courtroom trial applying actual oral advocacy
Learn topics of Constitutional rights, due process, criminal procedure, corporate organization, and entrepreneurship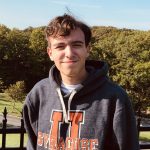 "I participated in the Criminal Justice and Corporate Law class, taught by Professor Cantone. I signed up for this course because I wish to pursue a career in law. This course included a mock trial in which we put the concepts we learned to practical use. This course positively impacted my life as I believe it is the launching pad for a career in law, and the starting point for that career will hopefully be a full-time education at SU"

—Brett L., Summer College Online Criminal Justice and Corporate Law student, 2020
Course Information
Course Prefix and Number: SCN 028
Eligibility: Students must be of rising high school sophomore, junior, or senior status – or a 2021 high school graduate.
Credit: Noncredit
Grading: Pass/Fail
Cost: $2,500
Program rates are subject to change and will be approved by the board of trustees. Discounts and scholarships are also available.
---
Program Information
Summer College Online: Explore college life before stepping foot on campus! High school students can enroll in a college-level course, pursue their academic interests, and meet likeminded students in daily virtual events and activities.
---
Course Dates and Details
Program
Course Dates
Synchronous Class Time (Eastern Time)
Credit/Noncredit
Status
Summer College Online
3-Week Session I:
July 19 – August 6, 2021
MTWThF;
1-2:30PM
Noncredit

Closed
---
Course Requirements
Technology Requirements
Laptop or desktop computer with a webcam and mouse
Reliable internet access
A space conducive to taking an online class (without distractions)
Required Supplies
Students should budget for required textbooks and supplies. A supply and textbook listing will be sent to students before the start of the program.
Typical Day
Tentative Schedule
Students must attend live synchronous online sessions Monday – Friday.
When class is over, and on weekends, students can look forward to various Summer College virtual activities to meet and connect with other students across the world. Check out our Virtual Campus Experience page for more information!
Faculty Bios
Daniel Cantone, Esq.
Professor Daniel G. Cantone, Esq. is a practicing attorney who specializes in Collaborative Family Law and Mediation. He is a graduate of Syracuse University and the College of Law. Professor Cantone has been on the Legal Studies faculty at University College for 28 years and teaches law-related courses for high school, college, and graduate students. As the owner of Cantone Law Firm, P.C., Cantone has experience in all facets of civil and criminal law in the state and federal courts in the Syracuse area. He is also the Immediate Past President of CNY Collaborative Family Law Professionals, Inc., and owns and operates Mediate West, a dispute resolution office that encourages voluntary settlement as an alternative to adversarial conflict in the courts.
---
You may also be interested in the following courses: